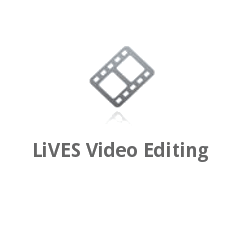 LiVES, a free video editing system and VJ tool, now is at version 2.2.6, which updates for gtk+ >= 3.10.0.
LiVES is designed to be simple to use, yet powerful. It is small in size, yet it has many advanced features.
cross-platforms.
Support multiple video formats via mplayer, mplayer2.
Extendable video and audio effects via plugins.
Support for remote control via OSC protocol.
Video capture from FireWire cameras and TV cards.
Lossless backup and crash recovery.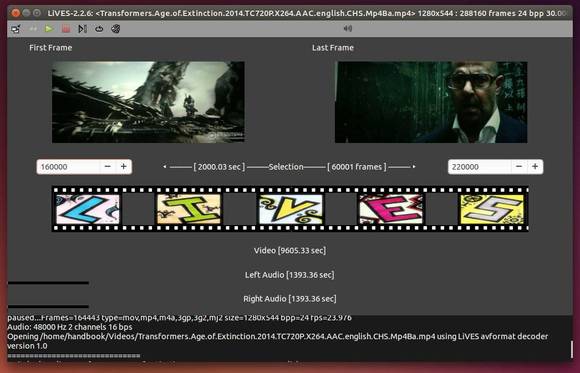 The latest release 2.2.6 was released on Aug 16, with below changes:
Fix startup bug (regression) creating config file incorrectly.
Libav compatibility fixes.
Updates for gtk+ >= 3.10.0
Show warning when configured with gtk+ 3.10.x
Add support for freenect camera.
Minor code cleanups.
Install / Upgrade to LiVES 2.2.6 in Ubuntu:
For Ubuntu 14.04, Ubuntu 12.04 and their derivatives, press Ctrl+Alt+T on keyboard to open terminal. When it opens, run the commands below one by one to get this release from PPA:
sudo add-apt-repository ppa:ubuntuhandbook1/lives

sudo apt-get update

sudo apt-get install lives
(Optional) If for some reason you want to remove it, run below commands one by one:
sudo apt-get remove lives

sudo add-apt-repository -r ppa:ubuntuhandbook1/lives

sudo apt-get update
Above commands will remove LiVES as well as the PPA from your system and update the package lists.