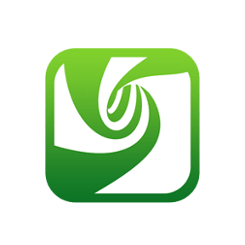 The final release of Deepin 2014.2, an Ubuntu 14.04 based Linux Distro, is out today!
Deepin is a Chinese Linux Distro that officially supports over 20 languages, it uses its own Deepin Desktop Environment developed based on HTML5 technology, with Deepin Music, Deepin Movie, Deepin Store and other Deepin system software. In addition, deepin comes with media codecs, Adobe Flash Player, Google Chrome, and other software pre-installed under license by the relevant manufacturers.

A great new feature in this release is that a deepin special version of CrossOver is pre-installed, allows to run Windows applications with CrossOver for free.
For Chinese users, the 2014.2 release brings QQ6.7, 360 security guard for Linux, and the latest versions of WPS, Google Chrome, and more.
System Requirements:
minimum system requirements: Intel Pentium IV 2.0GHz CPU, 1GB RAM, 10GB Hard Drive.
recommended requirements: Intel Core 2 2.0Ghz CPU, 2GB RAM, 20 GB Hard Drive.
NOTE: It's not recommended to run Deepin OS as a guest OS since Compiz Window Manager has poor performance in virtual machines.
Download Deepin Linux:
Deepin 2014.2 32-bit and 64-bit ISOs are available for download in SourceForge
Install:
See the Youtube Video: