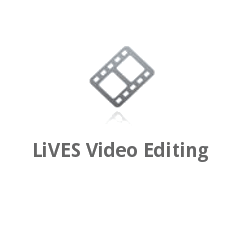 The open-source video editor and VJ tool LiVEs 2.2.7 has been released recently. PPA's ready for Ubuntu 14.04, Ubuntu 12.04, Ubuntu 14.10, Linux Mint 17, and derivatives.
What is LiVEs?
LiVES is a Video Editing System. It is designed to be simple to use, yet powerful. It is small in size, yet it has many advanced features.
LiVES mixes realtime video performance and non-linear editing in one professional quality application. It will let you start editing and making video right away, without having to worry about formats, frame sizes, or framerates. It is a very flexible tool which is used by both professional VJ's and video editors – mix and switch clips from the keyboard, use dozens of realtime effects, trim and edit your clips in the clip editor, and bring them together using the multitrack timeline. You can even record your performance in real time, and then edit it further or render it straight away.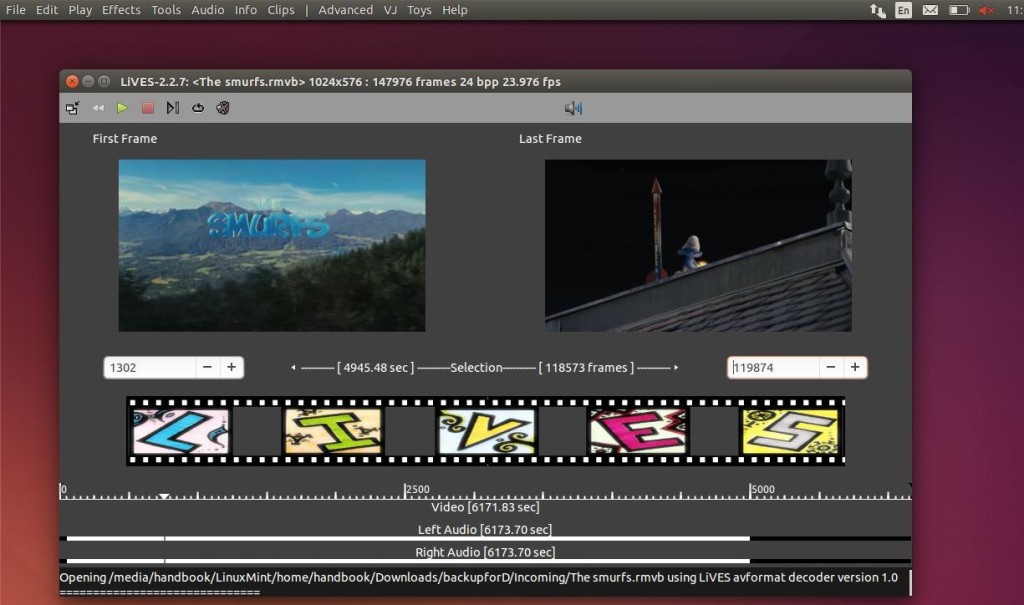 For the more technically minded, the application is frame and sample accurate, and it can be controlled remotely or scripted for use as a video server. And it supports all of the latest free standards.
For features, documentation and other details, see LiVEs web site.
Changes in LiVEs 2.2.7:
Add support for audio triggered generators.
Add support for projectM (milkdrop) generators.
Improvements to openGL playback plugin.
Add permanent inputs in jack and pulse audio when handling external audio.
Fix bug in chroma_blend transition.
Further code cleanup.
Fix text width for "show VJ keys" window.
Remove unnecessary deinterlacing from threaded player.
Added OSC commands /clip/selection/rte_apply, /clip/undo and /clip/redo.
Add libvisual plugins to correct submenu (regression).
Minor fixes for the rfx builder window.
Minor fixes for merge in clip editor.
Install/Upgrade to LiVEs 2.2.7 in Ubuntu:
For Ubuntu 14.10, Ubuntu 14.04 and Ubuntu 12.04 users, run below commands one by one to install or upgrade to LiVEs 2.2.7.
1. Open terminal from the Dash or by pressing Ctrl+Alt+T on keyboard. When it opens, run the command below to add the PPA repository:
sudo add-apt-repository ppa:ubuntuhandbook1/lives
Type in user password when it asks and hit Enter to continue.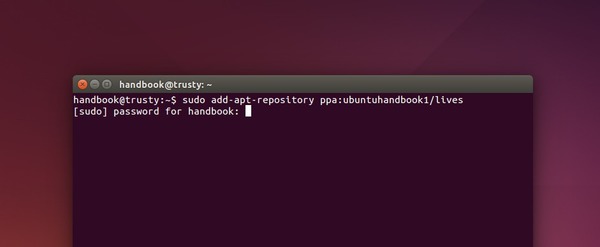 2. If you have a previous version installed, upgrade the editor using "Software Updater" or "Synaptic Package Manager" after checking for updates.
Or you can run below commands one by one to update packages cache and install LiVEs:
sudo apt-get update

sudo apt-get install lives
That's it. Enjoy!