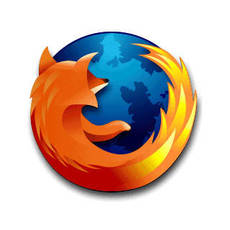 A new stable release of Mozilla's web browser, Firefox 37, was released today at the end of March.

According to the release note, Firefox 37 brings a heartbeat user rating system to get user feedback about Firefox. Every day a random subset of users are offered a rating widget. After rating Firefox, an ENGAGEMENT page may open in a background tab.
Users can disable this feature by going to about:config, search browser.selfsupport.url in filter box and set value to "".

Besides that, Firefox 37 comes with below changes:
Yandex set as default search provider for the Turkish locale
Bing search now uses HTTPS for secure searching
Improved protection against site impersonation via OneCRL centralized certificate revocation
Opportunistically encrypt HTTP traffic where the server supports HTTP/2 AltSvc
Disabled insecure TLS version fallback for site security
Extended SSL error reporting for reporting non-certificate errors
TLS False Start optimization now requires a cipher suite using AEAD construction
Improved certificate and TLS communication security by removing support for DSA
Improved performance of WebGL rendering on Windows
Implemented a subset of the Media Source Extensions (MSE) API to allow native HTML5 playback on YouTube (Windows only)
Added support for CSS display:contents
IndexedDB now accessible from worker threads
New SDP/JSEP implementation in WebRT
See the release note for details.
How to upgrade Firefox in Ubuntu:
For Ubuntu 12.04 LTS, Ubuntu 14.04 LTS, and Ubuntu 14.10, Firefox 37 will be available for upgrade very soon through Ubuntu official repositories.
Once the official build of Firefox 37 is available, you can open Software Updater and install available updates after checking for updates.