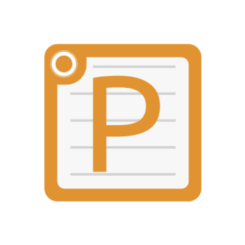 Papyrus is a free, open-source, and modern note manager focused on privacy, socials, and better user interface.
Papyrus is developed by Aseman Land, the team behind Cutegram telegram client. It's a fork of Kaqaz project by sialan labs and works on Linux, Windows, Mac, Android and iOS soon.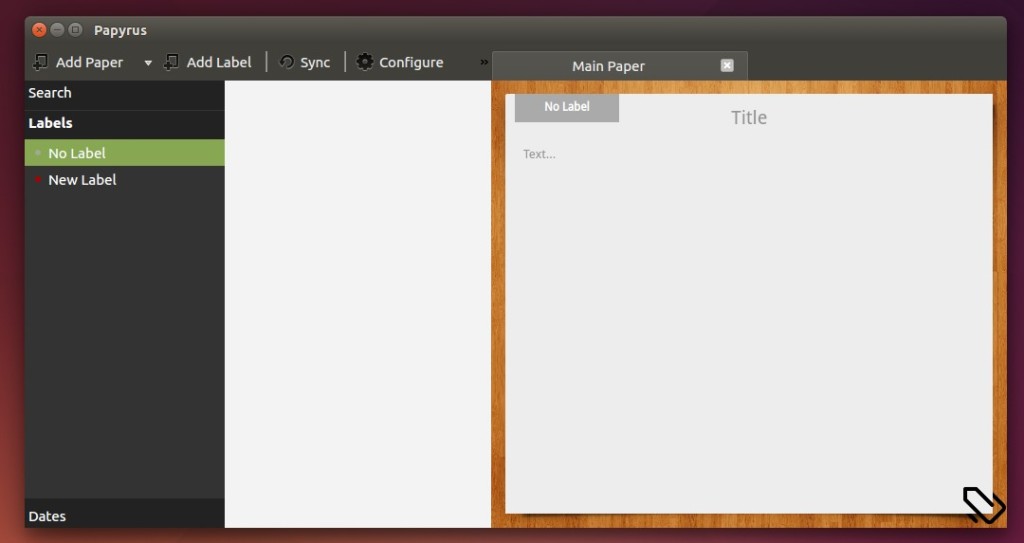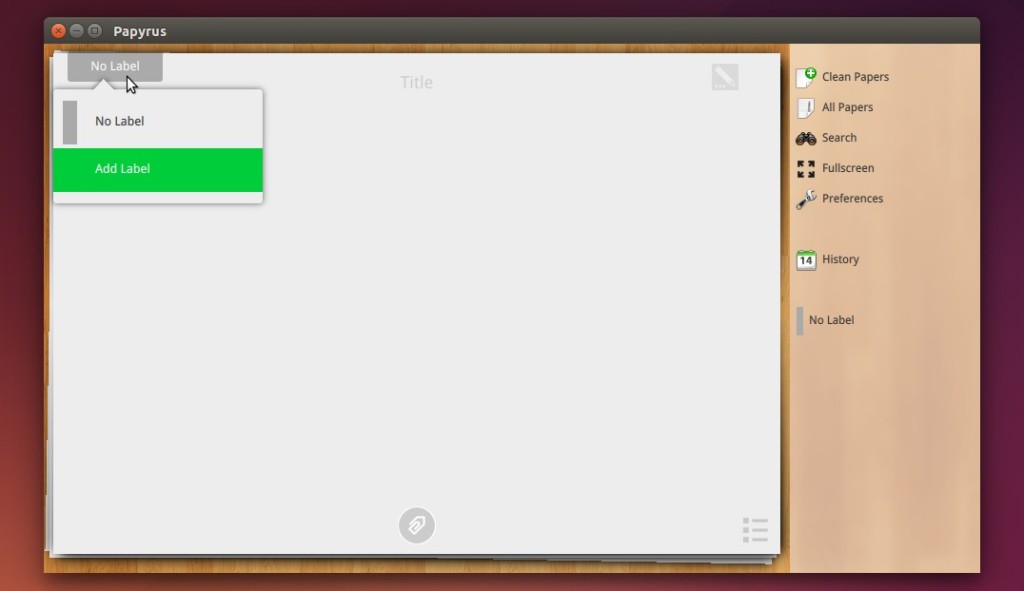 The software provides both desktop and touch version and features:
Notes management by means of labels and categories
Sorting notes by day
Advance and Smart searching in notes
To-Do papers
Backing up notes
Encrypted synchronization via Dropbox among all your devices
Supporting left-to-right and right-to-left languages
Sharing papers with other applications
Assigning password for protecting notes
Attach map and weather to note informations automatically
Attaching photos, audio files and folders to any note
Search on papers by location
Capability of running and sync data on all operating systems (Android, Windows, Linux, Mac and soon other operating systems)
Canvas for painting
Search on papers using weather and temperature, your notes wrote.
Can move data to sd-card (on old phones)
Status and statistics page for notes
Synchronizing files
Install Papyrus in Ubuntu/Linux Mint:
The note manager has an official PPA with supports for Ubuntu 14.04, Ubuntu 14.10, Linux Mint 17 so far.
Open terminal (Ctrl+Alt+T) and run below commands one by one to add PPA and install the app:
sudo add-apt-repository ppa:aseman/desktop-apps

sudo apt-get update

sudo apt-get install papyrus
An alternative way is to download Linux Installer from the bottom of its homepage. Give executable permission and run the installer wizard:
Select download the installer that matches your OS type, 32-bit or 64-bit
In terminal navigate to Downloads page by cd ~/Downloads
make the installer executable by command chmod +x FILENAME
Finally start the install via ./FILENAME