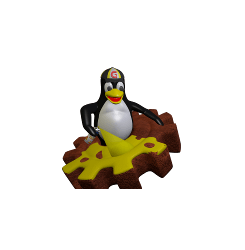 Grub Customizer, a graphical configuration tool for Grub and BURG boot-loader, has recently reached the 5.0.x series with Ubuntu 16.04 support and a few fixes.
Grub Customizer provides a graphical interface to make it easy to:
create, move, remove, edit Grub menu entries
set default OS
show or hide Grub menu and change the time delay.
change background image, resolution, fonts, etc.
install Grub boot-loader to Windows' MBR, and more.
How to Install Grub-Customizer in Ubuntu 16.04:
This open-source application is available in the developer's PPA repository for all current Ubuntu releases and their derivatives.
Install Grub Customizer and receive future updates via Software Updater:
1. Open terminal from App Launcher or via Ctrl+Alt+T keys. When it opens, paste below command to add PPA:
sudo add-apt-repository ppa:danielrichter2007/grub-customizer
Type in password (no visual feedback when typing password) when it asks and hit Enter to continue.

2. Then update package lists and install the software:
sudo apt-get update

sudo apt-get install grub-customizer
Get Grub-Customizer installer directly from PPA packages page:
For those who don't want to add PPA, grab the .deb package for your system and click install via Software Center.
Grub Customizer PPA Package Page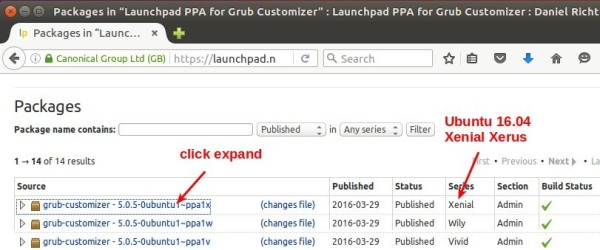 (Optional) To remove Grub Customizer, use Synaptic Package Manager or run command in terminal:
sudo apt-get remove grub-customizer