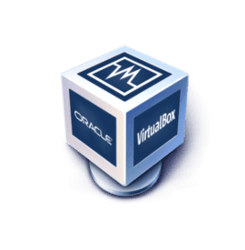 A new maintenance release for Virtualbox 5.0 series was announced a few days ago with various fixes and improvements.
Virtualbox 5.0.22 fixes build failure on Linux Kernel 4.7, mouse pointer offset in Linux client fullscreen mode, a potential Linux guest panic on AMD hosts, a potential hang with 32-bit EFI guests on Intel CPUs.
It also adds X.org 1.18 support for Solaris additions, brings fixes for certain Intel Atom hosts and certain 32-bit guest, adds a new I/O-APIC implementation fixing several bugs and improving the performance under certain conditions. For more details, go to the changelog page.
Download & install Virtualbox 5.0.22 in Ubuntu:
1. Download the pre-compiled package for your Ubuntu release from (i386 for 32-bit, amd64 for 64bit):
2. If you installed the stock version of VBOX from official Ubuntu repository, you have to remove it first via Ubuntu Software, or by running the command below in terminal (Ctrl+Alt+T):
sudo apt remove virtualbox virutalbox-*
3. Finally install the new version by opening the package via Ubuntu Software, or run the dpkg command in terminal:
sudo dpkg -i ~/Downloads/virtualbox-5.0_5.0.22-*.deb
4. (Optional) For those who'd like to receive future updates of VBox along with other software updates via Software Updater utility, paste the 2 commands below and run one by one in terminal to add Virtualbox Linux repository:
sudo sh -c 'echo "deb http://download.virtualbox.org/virtualbox/debian $(lsb_release -cs) contrib" >> /etc/apt/sources.list.d/virtualbox.list'

wget -q https://www.virtualbox.org/download/oracle_vbox.asc -O- | sudo apt-key add -
You can manage the PPA later via System Settings -> Software & Updates -> Other Software.