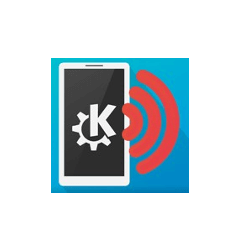 KDE Connect has officially reached the first stable 1.0 release after a year of development. And now it's made into Kubuntu Backports Landing PPA.
KDE Connect is a project that aims to communicate all your devices. For example, with KDE Connect you can receive your phone notifications on your computer, or just use your phone as a remote control for your desktop.
New features in KDEConnect 1.0:
Trigger custom commands from your phone
Reply to SMS messages from your desktop
Receive desktop notifications on your phone
TLS encryption
For more details, read the official announcement.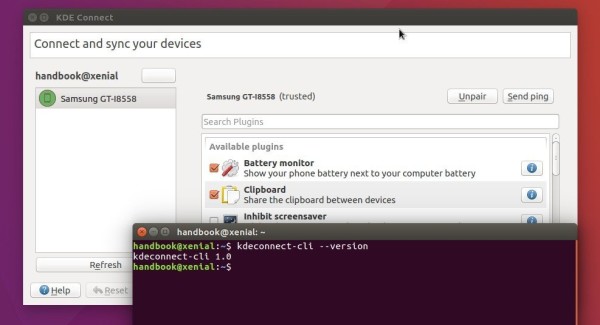 How to install KDE Connect 1.0 in Ubuntu 16.04:
Kubuntu Backports Landing PPA is a test repository for packages that will land in KUbuntu Backports PPA.
1. Don't install it in Unity Desktop, the required Qt 5.6 library will break Unity Web Apps
2. For a stable system, please wait the packages to be landed in KUbuntu Backports PPA.
1. Open terminal and add the PPA
sudo add-apt-repository ppa:kubuntu-ppa/backports-landing

2. This build uses the old packaging, you need to remove the old kdeconnect-plasma package before installing the new release:
sudo apt remove kdeconnect-plasma
3. Update and install KDEConnect 1.0:
sudo apt update && sudo apt install kdeconnect
And also install the latest KDE Connect in Android device from Google Play.
Undo / Restore the changes:
To downgrade installed packages and libraries from that repository, run command the purge the PPA:
sudo apt install ppa-purge && sudo ppa-purge ppa:kubuntu-ppa/backports-landing
In addition, the maintainer offers a separate PPA with KDEConnect 1.0 packages for Ubuntu 16.10, and Ubuntu 16.04. However, the 16.04 build requires Qt5 core libraries >= 5.6.0.