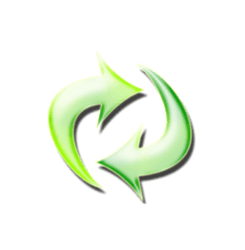 Converseen, a free and open-source batch image resizer and converter, has reached the 0.9.5 a few days ago.
Converseen 0.9.5 is the first Qt5 port release written in C++. It works on Windows, Linux, and FreeBSD. With Magick++ image libraries it supports more than 100 image formats.
Features:
Convert an unlimited number of images
Create thumbnails to any of the most popular formats
Carry out a single or a multiple conversion
Resize, compress images.
Rotate and flip images.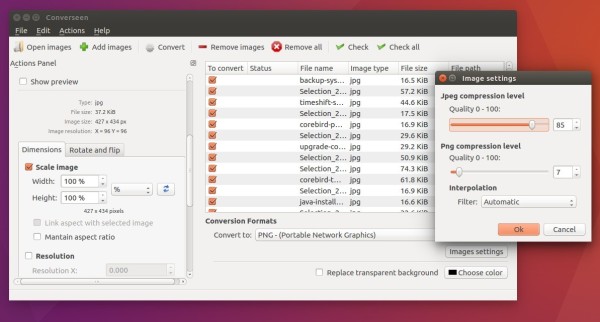 How to install Converseen 0.9.5 in Ubuntu 16.04, 14.04
While Ubuntu offers the 0.9.2 release in its main repository, you can install or upgrade Converseen from an third-party PPA.
1. Open terminal (Ctrl+Alt+T) and run command to add PPA:
sudo add-apt-repository ppa:ubuntuhandbook1/apps

2. To upgrade from a previous release, launch Software Updater and install available updates after checking for updates: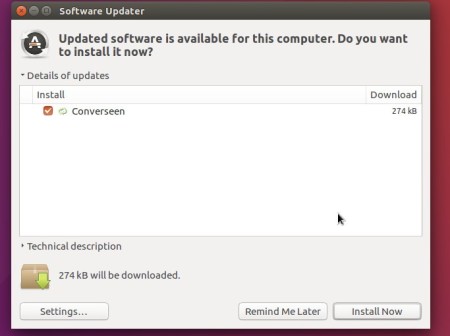 Or just run the commands below in terminal to install or upgrade the software:
sudo apt update && sudo apt install converseen
For those who don't want to add PPA, grab the .deb package from the file archive.
3. (Optional) To remove converseen image processor, run:
sudo apt remove converseen && sudo apt autoremove
And the PPA can be disabled or removed via Software & Updates utility in Other Software tab.