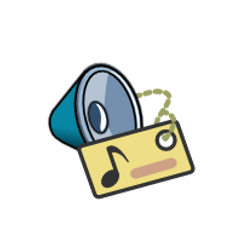 For those sticking to the latest Kid3 audio tag editor, here's how to install / upgrade it (version 3.4.4 so far) via PPA in Ubuntu 16.04, Ubuntu 16.10, Ubuntu 14.04, Ubuntu 12.04, and Linux Mint 17 / 18.
Kid3 is an open-source cross-platform audio tag editor for many audio file formats. It supports DSF, MP3, Ogg, FLAC, MPC, MPEG-4 (mp4/m4a/m4b), AAC, Opus, SPX, TrueAudio, APE, WavPack, WMA, WAV, AIFF, tracker modules.
The latest version so far is Kid3 3.4.4 that brings new features include a portable mode storing the configuration file in the application folder, copying of images to the clipboard and an MPRIS D-Bus interface for the audio player on Linux. Also it fixes the import of durations when importing from file or clipboard, and building with Chromaprint 1.4.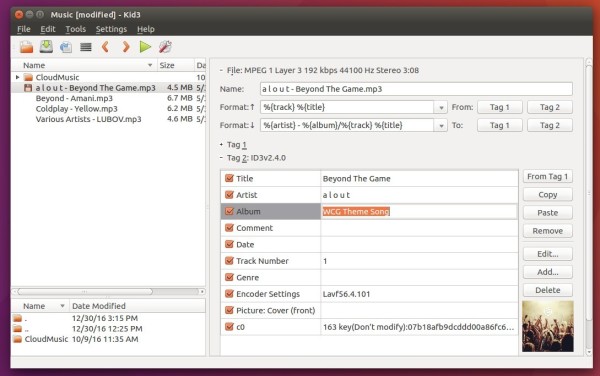 How to Install / Upgrade Kid3 in Ubuntu / Linux Mint:
The editor has an official PPA repository that so far offers the latest packages for Ubuntu 12.04, Ubuntu 14.04, Ubuntu 16.04, Ubuntu 16.10, and their derivatives.
1. Open terminal (Ctrl+Alt+T) and run command to add the PPA:
sudo add-apt-repository ppa:ufleisch/kid3
Type in your password (no visual feedback) when it asks and hit Enter to continue.

2. After that, search for and install kid3 via your package manager, or run the commands below in terminal to install it for the first time:
sudo apt update 

sudo apt install kid3
For Qt version (without KDE libraries), use sudo apt install kid3-qt instead. There's also command line version kid3-cli available.
For those who have a previous release installed, launch Software Updater (or Update Manager) to upgrade Kid3 after checking for updates: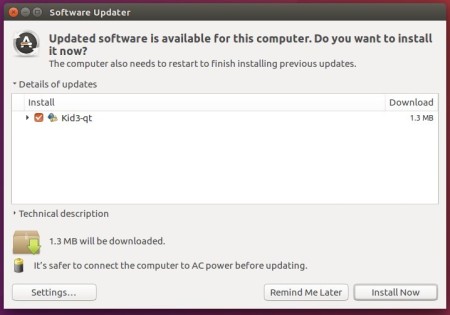 How to Uninstall:
To uninstall Kid3 audio tagger, either use your package manager or run the command below in terminal:
sudo apt remove kid3 kid3-qt kid3-cli && sudo apt autoremove
The PPA repository can be removed by going to System Settings -> Software & Updates -> Other Software tab.