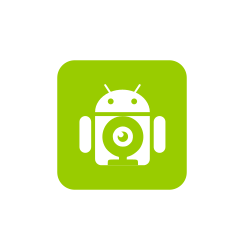 DroidCam is a simple tool that turns your Android device into a wireless webcam, letting you chat on Skype, Google+, and other programs.
It also works with OBS/XSplit/etc for streaming to Twitch or YouTube. You can also use DroidCam as an IP webcam (or Surveillance Camera) via a Internet browser virtually on all networks. Use it as a simple pet cam, spy cam, or a security camera.
Features:
Chat using "DroidCam Webcam" on your computer, including Sound and Picture.
Connect over WiFi or USB cable.
Use other apps with DroidCam in background.
Surveillance/IP webcam MJPEG access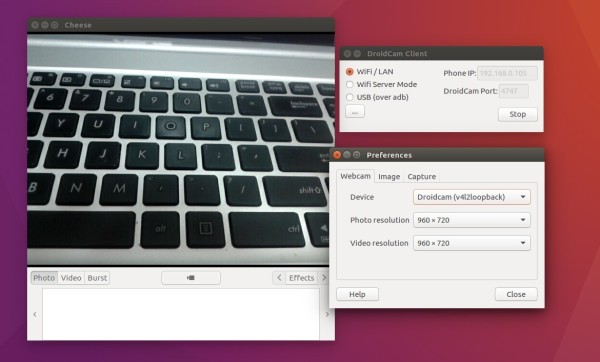 How to Install DroidCam in Ubuntu:
1. Download DroidCam Linux client from the official links below:
2. Extract and open the result folder in terminal by selecting "Open in Terminal" from its context menu.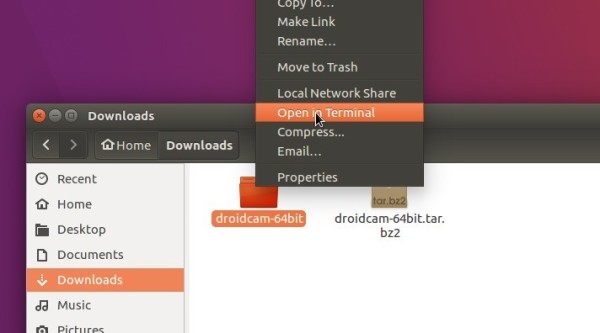 3. When the terminal opens, run the install script to make and install the client in your system:
Type in your password when it asks (no visual feedback) and hit Enter.
Once installed, you should be able to launch the client by running droidcam command in terminal.
4. To create a launcher shortcut, run command to create an empty configuration file:
gedit ~/.local/share/applications/droidcam.desktop
And paste below lines when the files opens and save it.
[Desktop Entry]
Version=1.0
Type=Application
Terminal=false
Name=DroidCam
Exec=droidcam
Comment=Use your Android phone as a wireless webcam or an IP Cam!
Icon=droidcam
Categories=GNOME;GTK;Video;
Name[it]=droidcam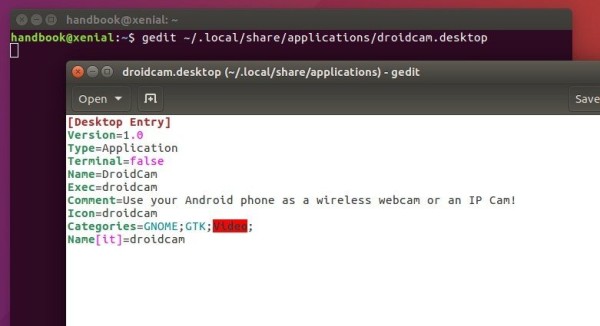 For the shortcut icon file, grab one from the web, name droidcam (.png, or .svg), put it into .local/share/icons folder.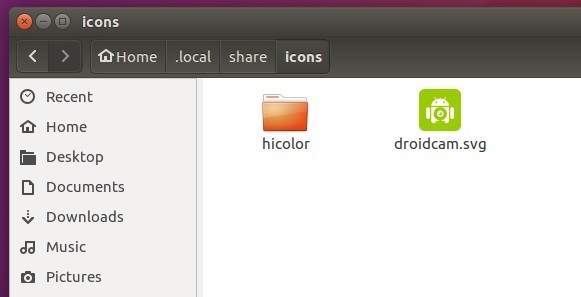 Finally launch the client and start DroidCam in Android, select connection mode, type in ip, port, and click connect.
Open up a V4L2 compatible program (VLC player, Skype, Cheese, etc) and you should see DroidCam listed as a video device.
To update the webcam resolution, edit the configuration file via command:
sudo apt install gksu && gksudo gedit /etc/modprobe.d/droidcam.conf
then change the value of width and height. Recommended resolutions are 320×240, 480×360, 640×480, 960×720 or 1280×720.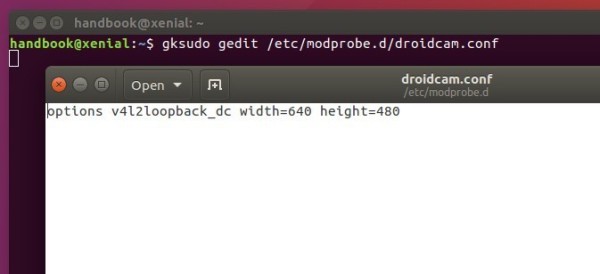 (Optional) To remove DroidCam client in Ubuntu, run the uninstall script via command:
sudo /opt/droidcam-uninstall
Thanks for reading and Merry Christmas!