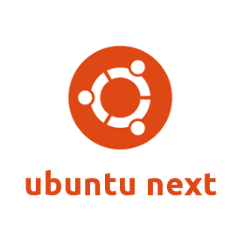 The next Ubuntu 17.04 Zesty Zapus has reached the beta 1 release earlier today. The beta 1 features images for Kubuntu, Lubuntu, Ubuntu Budgie, Ubuntu GNOME, Ubuntu Kylin, Ubuntu Studio, and Xubuntu.
This Zesty Zapus snapshot includes the v4.9 kernel and features:
Kubuntu 17.04 comes with Plasma 5.9, and KDE Applications 16.12.1
Ubuntu Budgie 17.04:

budgie-desktop stable release v10.2.9
Latest GNOME 3.24 applications (in beta) together with GTK+ 3.22 window manager
AppIndicator support is now default
Terminix is the default terminal

Ubuntu Gnome 17.04 includes GNOME 3.24 Beta, Flatpak 0.8, the Software app 3.22 which now supports Flatpak.
Download Ubuntu 17.04 images:
Xubuntu 17.04: http://cdimage.ubuntu.com/xubuntu/releases/zesty/
Ubuntu Studio 17.04: http://cdimage.ubuntu.com/ubuntustudio/releases/zesty/
Ubuntu Kylin 17.04: http://cdimage.ubuntu.com/ubuntukylin/releases/zesty/
Ubuntu Gnome 17.04: http://cdimage.ubuntu.com/ubuntu-gnome/releases/zesty/
Ubuntu Budgie 17.04: http://cdimage.ubuntu.com/ubuntu-budgie/releases/zesty/
Lubunu 17.04: http://cdimage.ubuntu.com/lubuntu/releases/zesty/
Kubuntu 17.04: http://cdimage.ubuntu.com/kubuntu/releases/zesty/
Read more:fridge.ubuntu.com