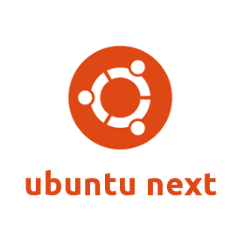 The final beta of Ubuntu 17.04 Zesty Zapus has been released earlier today. Features images for Desktop, Server, Cloud, and opt-in flavors, including Kubuntu 17.04, Lubuntu 17.04, Ubuntu Budgie 17.04, Ubuntu Gnome 17.04, UbuntuKylin 17.04, Ubuntu MATE 17.04, Ubuntu Studio 17.04, Xubuntu 17.04.
This Zesty Zapus snapshot includes the v4.10 kernel and Mesa 17. Ubuntu 17.04 download link http://releases.ubuntu.com/17.04/
Kubuntu 17.04 Beta 2 highlights:
Plasma 5.9, KDE Applications 16.12.3, KDE Frameworks 5.31
Calligra Office Suite updated to Qt/KF5 version 3.0.0.1
Krita latest bugfix release – after this popular and advanced digital painting application was split from Calligra.
K3B updated to a Qt5/KF5 snapshot of the version to be included in KDE's next applications release.
Okular PDF and document reader is now Qt/KF5 in apps 16.12
Kdevelop is now the most recent bugfix release of the new version 5.0.x series.
Numerous application and translation updates from KDE.
Ubuntu Budgie 17.04 Beta 2 highlights:
latest budgie-desktop stable v10.2.9.
GNOME 3.24 applications together with GTK+ 3.24 Mutter window manager
latest budgie-welcome app with our browser ballot screen and Material theme makeovers
AppIndicator support is now default
Terminix is the default terminal
Many new GNOME based applications are included by default
17.04 Community Contest Winning Wallpapers
Gtk Theme QT apps out of the box.
Ubuntu Gnome 17.04 highlights:
Gnome 3.24
Night Light feature that automatically reduce the blue light emitted by your computer screen at sunset
The Calendar app now has a Week view.
Flatpak 0.8 is now installed by default.
LibreOffice 5.3
Ubuntu Kylin 17.04 highlights:
Gnome Apps updated to 3.24 excluding Nautilus file manager, Terminal, Evolution, and Software.
Released foxitreader 1.0.1, available in Kylin Software Center.
Ubuntu MATE 17.04 highlights:
MATE Desktop 1.18.0
The entire MATE Desktop suite of applications and components is now GTK3+ only!
Added full support for libinput
Updated version of core apps
Dropped 32-bit PowerPC support, completely!
Xubuntu 17.04 highlights:
Thunar crash fixes while renaming,copying bugs
xfce4-taskmanager has ability to click on window to select process
xfce4-notifyd includes persistence support.
xubuntu-default-settings include new file templates included – OpenDocument Writer, OpenDocument Spreadsheet
via: fridge.ubuntu.com