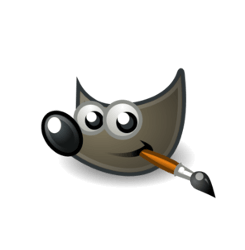 The development version of GIMP image editor reached the 2.9.6 release a day ago.
As pre-release for the next major GIMP 2.10, here's how you can install and test the 2.9.x series in Ubuntu 16.04, Ubuntu 17.04, Ubuntu 17.10, and their derivatives.
GIMP 2.9.6 release highlights:
It's now multi-threaded for modern processors
Better Hi-DPI support
Better Adobe PSD file support
Metadata Viewing and Editing
Several new filters
Crop presets (2×3, 3×4, 16:10, 16:9, square)
And see the release note for more.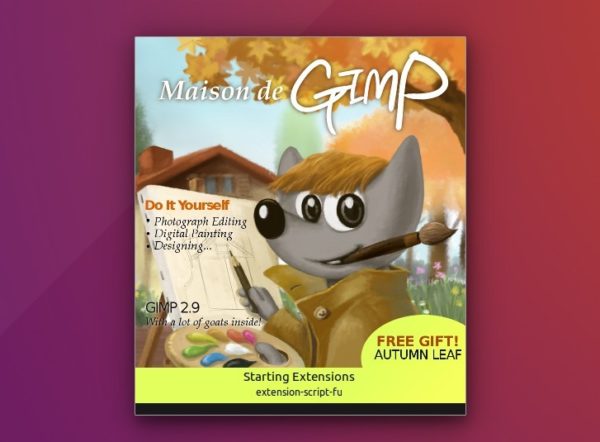 How to Install GIMP 2.9.x in Ubuntu:
There's a PPA repository contains the latest development GIMP packages for Ubuntu 16.04, Ubuntu 17.04, and Ubuntu 17.10.
1. Note that GIMP 2.9.x is unstable! It should not be used in production!
2. The PPA grab the source from GIMP git repository, and it's just bumped to 2.9.7. So following steps installs 'GIMP 2.9.7'
1. Open terminal via Ctrl+Alt+T or by searching for it from app launcher. When it opens, run command to add the PPA:
sudo add-apt-repository ppa:otto-kesselgulasch/gimp-edge
Input your password (no visual feedback while typing) when it asks and hit Enter.

2. Then upgrade GIMP from an existing release via Software Updater utility: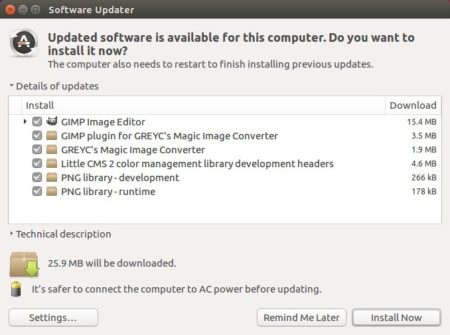 or simply run commands to check updates and install GIMP:
sudo apt update

sudo apt install gimp
How to Restore:
You can easily restore GIMP image editor to the stock version (distribution build) in your Ubuntu by purging the PPA via command:
sudo apt install ppa-purge && sudo ppa-purge ppa:otto-kesselgulasch/gimp-edge
And if you want to re-install the latest stable GIMP (2.8.22 so far), see this tutorial after purging the previous PPA.