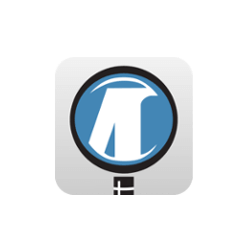 MuPDF, a lightweight PDF, XPS, and E-book viewer, reached 1.12.0 release recently. Here's how to install it in Ubuntu 16.04, Ubuntu 17.04, Ubuntu 17.10, and their derivatives.
MuPDF 1.12.0 release highlights:
LCMS2 library for color management.
CMYK rendering with overprint simulation.
Spot color rendering.
Reworked structured text API.
Faster text searching.
New semantic XHTML output format.
New layout preserving HTML output format.
Improved non-AA rendering with new scan converter.
Improved support for LARGEFILE and TIFF
Add PCLm, and PSD output.
New "mutool trace" tool.
New "mutool sign" tool (work in progress).
And lots of bug fixes, See NEWS for details.
How to Install MuPDF 1.12.0 in Ubuntu / Linux Mint:
Besides building the tool from source, there's an unofficial PPA with the packages for Ubuntu 16.04, Ubuntu 17.04, Ubuntu 17.10, and their derivatives.
1. Open terminal by pressing Ctrl+Alt+T or searching for "Terminal" from start menu. When it opens, run command to add the PPA:
sudo add-apt-repository ppa:ubuntuhandbook1/apps
Type in password (no visual feedback due to security reason) when it asks and hit Enter.

2. Then install mupdf and mupdf-tools packages either via Synaptic Package Manager or by running following commands in terminal:
sudo apt-get update

sudo apt-get install mupdf mupdf-tools
If you have a previous release installed, simply launch Software Updater to upgrade the tool after checking for updates.
To use the PDF/XPS viewer, right-click on your file and select open with MuPDF. You can also set MuPDF as default in the Properties window.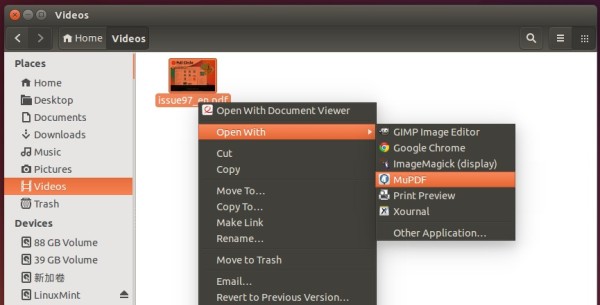 Uninstall:
To restore MuPDF to the stock version available in your Ubuntu's main archive, run command in terminal to purge the PPA:
sudo apt-get install ppa-purge && sudo ppa-purge ppa:ubuntuhandbook1/apps