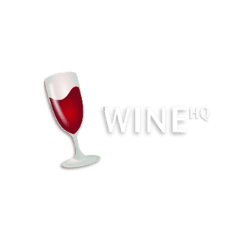 A new maintenance release for the Wine 2.0 stable series was released a few days ago on Jan 2.
Wine 2.0.4 ships with a total of 31 bug-fixes, including fixes to Mixcraft 8, Magic Online, PhotoFiltre. There are also updates for National Language Support files and documentation.
How to Install Wine 2.0.4 in Ubuntu:
The wine repository offers the official binaries for Ubuntu 14.04, Ubuntu 16.04, Ubuntu 17.04, Ubuntu 17.10, and their derivatives. Do following steps to add the repository and install Wine 2.0.4:
1. Open terminal via Ctrl+Alt+T or by searching it from app launcher. When it opens, run command to add the repository key:
wget -nc https://dl.winehq.org/wine-builds/winehq.key && sudo apt-key add winehq.key
Type your password (no visual feedback while typing due to security reason) when it asks and hit Enter.

2. Add wine repository via command:
sudo apt-add-repository https://dl.winehq.org/wine-builds/ubuntu/

For Linux Mint 18.x, use following command instead (replace xenial with trusty for 17.x):
sudo apt-add-repository 'deb https://dl.winehq.org/wine-builds/ubuntu/ xenial main'
3. Finally check updates and install wine stable packages:
sudo apt-get update

sudo apt-get install --install-recommends winehq-stable
NOTE: If you get the unmet dependencies issue while installing Wine 2.0, try aptitude instead via command:
sudo aptitude install winehq-stable
The command tells you which packages broke the installation. This usually caused by wrong dependency versions. You can then manually fix the dependencies via Synaptic package manager.
For more details, see the official documentation.
Uninstall:
To remove wine-stable package, run command in terminal:
sudo apt-get remove --autoremove wine-stable wine-stable-amd64
To remove Wine repository, launch Software & Updates utility and navigate to Other Software tab.