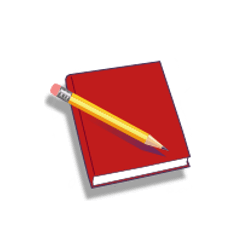 Rednotebook 2.6, a GTK+3 desktop journal software, was released recently with date format improvements and few other changes.
RedNotebook is a modern journal lets you format, tag and search your entries. You can also add pictures, links and customizable templates, spell check your notes, and export to plain text, HTML, Latex or PDF.
The latest Rednotebook 2.6 features:
Move date format option to preferences dialog.
Use date format option for date in titlebar.
Remember selected date format for exports between sessions.
Check remote info.py file for latest version number.
Check for latest version in separate thread.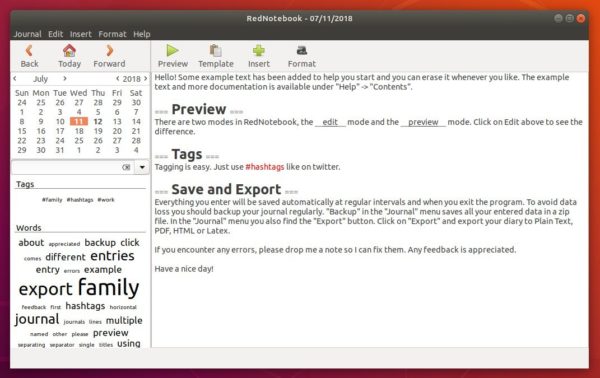 How to Install Rednotebook 2.6 in Ubuntu:
The official PPA contains the latest packages for Ubuntu 18.04, Ubuntu 16.04, and derivatives.
1. Open terminal either via Ctrl+Alt+T keyboard shortcuts or by searching for 'terminal' from software launcher.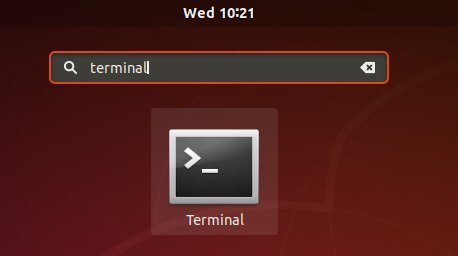 2. Copy and paste following command into terminal and hit run to add the RedNotebook PPA:
sudo add-apt-repository ppa:rednotebook/stable
Type your password (no asterisks feedback due to security reason) when it prompts and hit Enter.

3. Finally check updates and install the desktop journal software by running following 2 commands one by one:
sudo apt update 

sudo apt install rednotebook
Ubuntu 18.04 users can skip sudo apt update command since it's already done while adding PPA.
Uninstall:
To remove RedNotebook desktop journal, open terminal and run command:
sudo apt remove --autoremove rednotebook
And remove the PPA via Software & Updates utility -> Other Software tab.