PPSSPP Sony PSP emulator 1.7 was released a few days ago with a large number of compatibility and bugfixes. Here's how to install it in Ubuntu 18.04, Ubuntu 18.10, Ubuntu 16.04, and Ubuntu 14.04.
PPSSPP 1.7 release highlights:
Fix for insta-crash on Galaxy Note 9, some Xiaomi devices, and the new nVidia Shield
Vertex range culling on most platforms, fixes DTM: Race Driver and similar
Major speed boost in some Gundam and Earth Defense Force games
Fix for issues with post processing shaders in GL 3+
Fixes to sound output switching on Windows (WASAPI)
Detects DirectInput devices when running
Simple Discord integration
New debugging APIs
Task switching made a lot more robust (fixes GPD XD problems)
Texture decoding optimizations
Tons and tons of miscellaneous bugfixes and compatibility fixes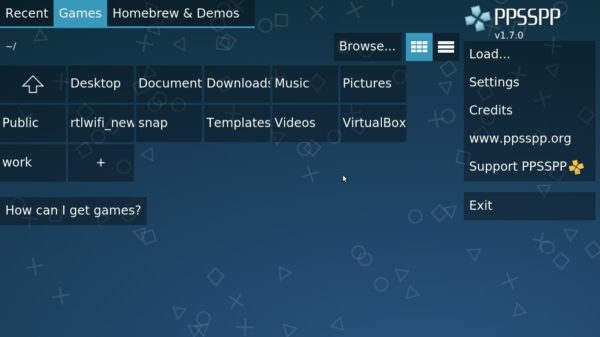 How to Install PPSSPP 1.7 in Ubuntu:
Open terminal either via Ctrl+Alt+T keyboard shortcut or by searching for 'terminal' from software launcher. When it opens, do following steps one by one to install PPSSPP in all current Ubuntu releases.
1. Copy and paste the command and hit run to add the PPA:
sudo add-apt-repository ppa:ppsspp/stable
Type your user password (no asterisks feedback) when it prompts and hit Enter to continue.

2. Then refresh system package cache and install the latest PPSSPP via commands:
sudo apt-get update

sudo apt-get install ppsspp
Replace ppsspp with ppsspp-sdl in the code for the SDL version.
Uninstall:
To remove the PPA, either go to Software & Updates -> Other Software or run command:
sudo add-apt-repository --remove ppa:ppsspp/stable
To remove PPSSPP, either use your system package manager or run command:
sudo apt-get remove --autoremove ppsspp ppsspp-sdl ppsspp-common