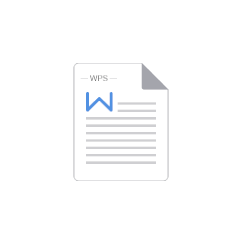 WPS office for Linux 2019 was released with numerous new features and performance improvements. Here's how to install it in Ubuntu 18.04.
WPS Office is developed by Zhuhai-based Chinese software developer Kingsoft. The office suite is made up of WPS Writer, WPS Presentation, and WPS Spreadsheet. The latest 2019 release features:
New skin style, icons, control points, Supports high resolution screen and custom appearance.
New pages, integration of recently opened documents, local templates, document templates, online templates, etc.
Document area supports preview effect when setting font size.
New built-in browser.
Support Home Page, Collection Document Search, Common Location, Cloud Documents, etc.
Support personal center, displaying account details and modifying account information.
Support for inserting SVG format pictures.
Support insertion of QR Code and bar code.
Support multi-window, multi-label free splitting and combination, and free management of labels.
Support setting areas for dates/times in charts.
Support Uygur typesetting.
Optimize skin and appearance settings to support custom appearance.
And many other new features and bug-fixes.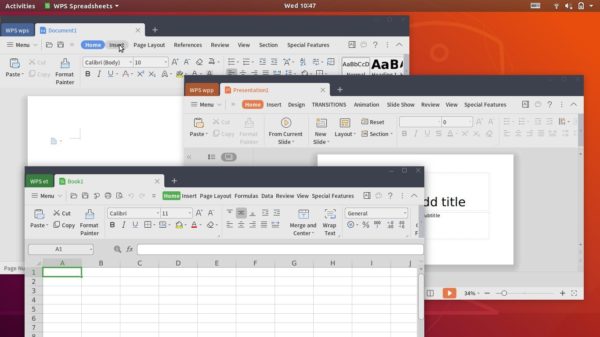 Download / Install WPS 2019 in Ubuntu:
Go to official WPS Linux download page, scroll down and select download amd64.deb for 64-bit OS, or i386.deb for 32-bit OS.
Then open terminal (Ctrl+Alt+T) and install the package via command:
sudo dpkg -i ~/Downloads/wps-office*.deb

Uninstall:
To remove the office suite, run command in terminal:
sudo apt remove --auto-remove wps-office