GNOME, the default desktop, shows focused app menu in the top bar next to the upper left Activities button.
Users may use the menu to open or switch between windows of the same app, launch preferences dialog, or close the app window. The design is great, but some may not use the menu and find it useless.
So here's how to disable this feature in all current Ubuntu releases, e.g., Ubuntu 18.04, Ubuntu 20.04 and Ubuntu 21.10, that running the default GNOME desktop.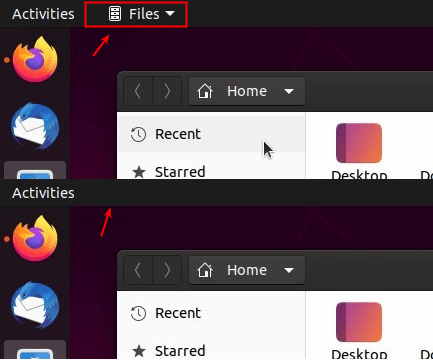 Disable Top bar App menu in Ubuntu 18.04:
For Ubuntu 18.04, it's easy to get rid of the menu since the popular "GNOME Tweaks" tool has an option to toggle it.
1.) Firstly, search for and install Gnome Tweaks from Ubuntu Software if you don't have it.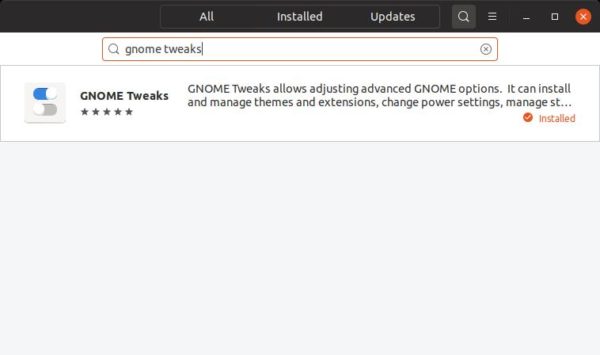 2.) Next launch the configuration tool by searching from the Activities overview screen. When it opens, navigate to "Top Bar" in the left pane, then you'll see the option to turn on/off the App menu.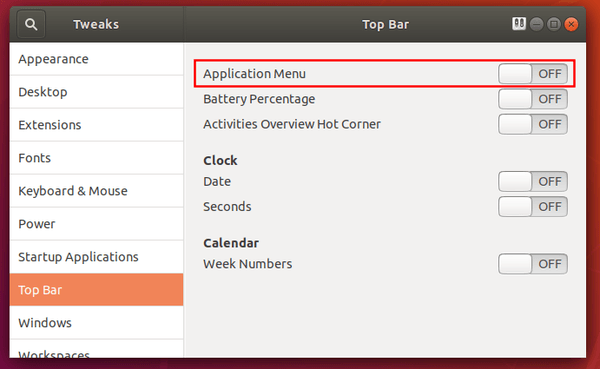 Remove Top bar App menu in Ubuntu 20.04 & higher:
For any reason, GNOME Tweaks removed the option to toggle the function in recent Ubuntu releases. However, there are quite a few GNOME extensions can do the job! And here's the one that works on GNOME 3.36, 3.38, 40, and 41.
Which means Linux distributions include Debian 11, Ubuntu 20.04, Ubuntu 21.04, Ubuntu 21.10, Fedora 34 can install the extension to remove the top bar app-menu.
1.) Firstly open terminal either by pressing Ctrl+Alt+T on keyboard or by searching from the 'Activities' overview.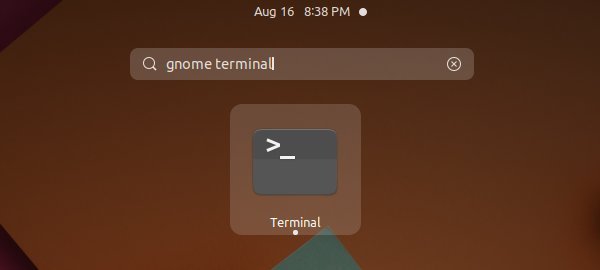 2.) When terminal opens, run command to install chrome-gnome-shell package if you don't have it:
sudo apt install chrome-gnome-shell
The package makes it possible to install GNOME extension from 'extensions.gnome.org' via your web browser.

3.) Finally click the link button below to go to the 'Remove App Menu' extension page, and turn on the slider icon to install it.
Don't worry if you don't see the slider icon, install browser extension via 'Click here to install the browser extension' link and REFRESH the web page will make it visible.
After installed the extension, the top bar app menu disappears immediately in my case. If not, try restart Gnome Shell (press Alt+F2, type r and hit Enter) or log out and back in.
Restore the App Menu
If you change your mind, simply go to the extension web page again and turn off the toggle icon will remove it.
Or, install the 'Gnome Extensions' app by pressing Ctrl+Alt+T on keyboard and running command in pop-up terminal:
sudo apt install gnome-shell-extension-prefs
Then launch the tool and you'll see the options to toggle all installed extensions. By clicking on the little triangle icon at the end of each line, you may also remove that extension.