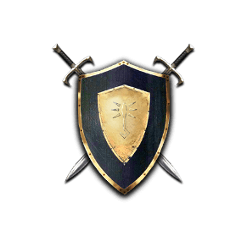 Battle for Wesnoth 1.14.13 was released today as the new maintenance release for the turn-based strategy game.
The new release fixed two major long-standing issues affecting all Wesnoth players, with effects varying from the innocuous to the game-breaking depending on the game content being played as well as the system configuration.
Wesnoth 1.14.13 release highlights:
Graphics engine memory leak fix
WML/Lua engine reliability fix
Campaign changes and fixes
See full list of changes.
How to Install Wesnoth 1.14.13 in Ubuntu:
The latest Wesnoth package so far is only available as Flatpak. You can install it in Ubuntu 18.04 and higher by running following commands one by one.
1.) If you're first time installing a Flatpak package in Ubuntu, setup your system by running commands in terminal (Ctrl+Alt+T):
Install flatpak framework via command:

sudo apt install flatpak

Add Flathub repository via command:

flatpak remote-add --if-not-exists flathub https://flathub.org/repo/flathub.flatpakrepo
2.) Then you can install Battle for Wesnoth flatpak package by running command:
flatpak install flathub org.wesnoth.Wesnoth
You can then keep it updated by running flatpak update org.wesnoth.Wesnoth command.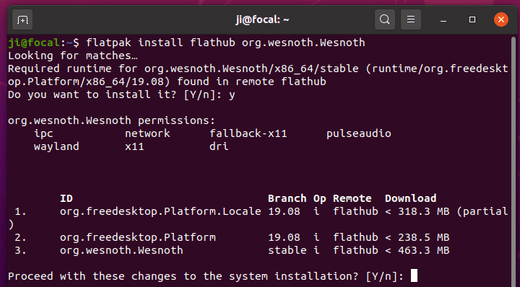 Uninstall Wesnoth:
To remove the flatpak package, simply run command in terminal:
flatpak uninstall org.wesnoth.Wesnoth