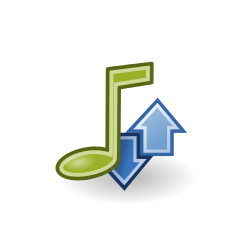 SoundConverter is a nifty audio file converting software for Linux Gnome. Here's how to install the latest version via PPA in Ubuntu.
SoundConverter is a simple and fast Gnome sound conversion software with multi-threading support. It reads anything GStreamer can read, and writes to Opus, Ogg Vorbis, FLAC, WAV, AAC, and MP3 files.
It can also be used to automated re-naming filenames and creating folders according to tags, extract the audio from videos.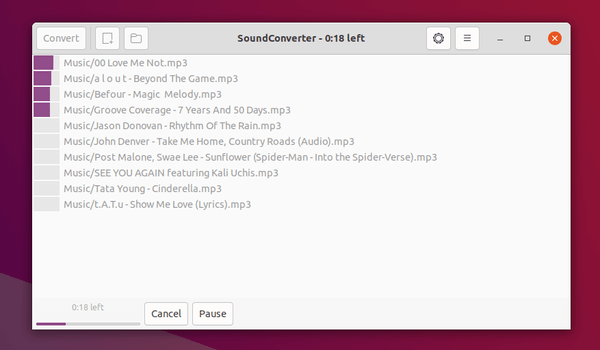 Ubuntu includes the software package in its main repositories, however the package version is always old.
If you want to install the 4.0.0 version with latest bug-fixes and improvements, the "xtradeb packaging" team maintains the packages for Ubuntu 20.04 and Ubuntu 20.10.
1. Add the PPA:
Firstly open terminal either from system application launcher or by pressing Ctrl+Alt+T on keyboard. When terminal opens, run command:
sudo add-apt-repository ppa:xtradeb/apps
Type user password (no asterisk feedback) when it asks and hit Enter to continue.

2. Install or upgrade SoundConverter:
After adding the PPA, you can either install the sound converter via command:
sudo apt install soundconverter

or upgrade it via update manager (Software Updater) if an old package version exist.
Once installed, open it from your system application launcher. Add audio file or folder, click the gear button to set result folder, format, quality etc, and convert!
3. (Optional) How to Remove SoundConverter:
The PPA contains also many other software packages, e.g, Shutter, GNU Cash, Avidemux. You may want to remove it after installation, by going to Software & Updates -> Other Software.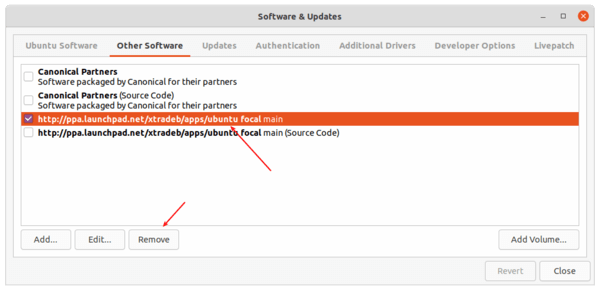 And remove the sound converter if you want by running command:
sudo apt remove --auto-remove soundconverter