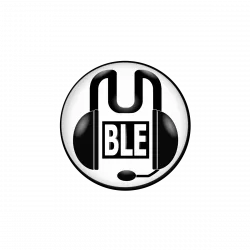 The free open-source game chatting app Mumble released new major 1.4 version a day ago with exciting new features!
Mumble is a high quality and low latency voice over IP (VoIP) app designed for gamers. By releasing v1.4.230, the first stable in v1.4, it now uses new versioning scheme of the form major.minor.build. The third component of version numbers may now much higher and discontinuous. Because there are snapshot (beta) builds in between stable versions.
Mumber 1.4 introduced a new, general purpose plugin framework. Plugins are no longer restricted to positional data delivery and they can now be installed and updated at any time. See the documentation for more.
The release also added a "Search Dialog", allows to search users or channels with regular expression support. User may open it either from menu or Ctrl+F keyboard shorcut.
User may now "listen to" a channel without joining it. Though listener will be visible in the channel's user-list via an "ear" or a "listener". In order to speech to people in listened channel, you have to either join the channel or shout to it.
To quickly find out who's currently talking, "TalkingUI" is introduced in the release. It's an optional floating window automatically resizes itself to the minimal size needed to display the information. It can be placed in the corner without taking too much of your screen. And, just like the main UI, it supports selection and context menu.
Other changes in Mumble 1.4 include:
Markdown support for text messages.
stereo audio (restricted to playback so far).
Set nicknames for users.
"Join user's channel" context menu option.
Reset all settings at once.
Disable text-to-speech for specific user.
Echo Cancellation for macOS (experimental).
Native PipeWire support.
Indicate "access-restricted" channels with a lock icon
And much more.
Download / Install Mumble:
Mumble is available to install in Windows, MacOS, Linux, as well as iOS and Android mobiles. Download it at the link below:
For Ubuntu / Linux Mint users, there's an official PPA though not updated at the moment of writing.
It's as well available to install in most Linux via universal Flatpak package.