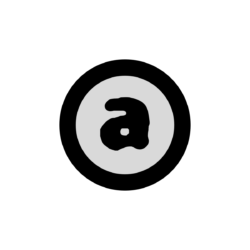 Audacious 4.2 finally goes stable! Here are the new features and how to install guide for Ubuntu users.
This release is a bit late, since the beta has been released for 5 months. As you may already known, Audacious 4.2 feature new dark theme, as well as Flat icon in both light and dark. You can enable them via 'Files -> Settings' dialog.
For Winamp interface in Qt mode, there's now a Search and Select dialog for searching music in playlist. Which, supports regular expressions syntax for advanced users.
Other changes in the release include:
Add partial support for Ogg FLAC streams
Automatically set the title of an imported playlist based on the filename
Preselect the filename of an imported playlist when exporting it again
Add a Jump to Song dialog to the Winamp interface in Qt mode
Add formatter syntax to allow truncating title strings
Install Audacious 4.2 via PPA:
I've updated the unofficial PPA with the package for Ubuntu 18.04, Ubuntu 20.04, Ubuntu 22.04 and their based systems, such as Linux Mint and Pop! OS.
NOTE if you're using the Audacious 4.2 beta package via my test PPA, you have to remove it as well as the PPA first.
First, open terminal by either pressing Ctrl+Alt+T on keyboard or searching from Activities overview (start menu). When it opens, run the command to add the PPA:
sudo add-apt-repository ppa:ubuntuhandbook1/apps

Second, update the package cache in Ubuntu 18.04, Linux Mint, though it's done automatically in Ubuntu 20.04 +
sudo apt update
Finally, either update the music player via Software Updater, or run the command below in terminal to install/update the package:
sudo apt install audacious audacious-plugins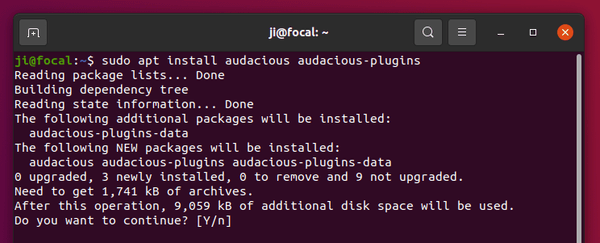 Uninstall Audacious:
To remove the music player package, use command:
sudo apt remove --autoremove audacious audacious-plugins
And remove the Ubuntu PPA via command:
sudo add-apt-repository --remove ppa:ubuntuhandbook1/apps