Gnome finally has an extension to enable rounded corners for all app windows, and customize the window borders!
Start in Gnome 40, more and more applications use GTK4 toolkit for rendering their user interface. So, you have modern apps with rounded (bottom) corners and classic GTK3 and Qt apps with sharp (bottom) corners.
To make your system apps look consistent, this project is created and works on Ubuntu 22.04, Fedora 35/36, Arch Linux, Manjaro Linux with GNOME.
The extension provides options for configuring window border width, color, and radius. There can be some applications that are not working well with the extension, so it provides blacklist option. Also, it supports for setting different clip padding on per app basis.
How to Install the Extension in Ubuntu 22.04
Ubuntu 22.04 user can simply search for and install 'Extension Manager' first in Ubuntu Software.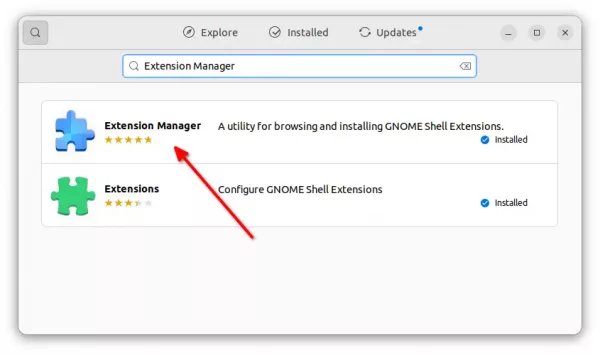 Then, search for and open 'Extension Manager' from Activities overview. Finally, use the tool to search and install "Rounded Window Corners" extension under 'Browse' tab: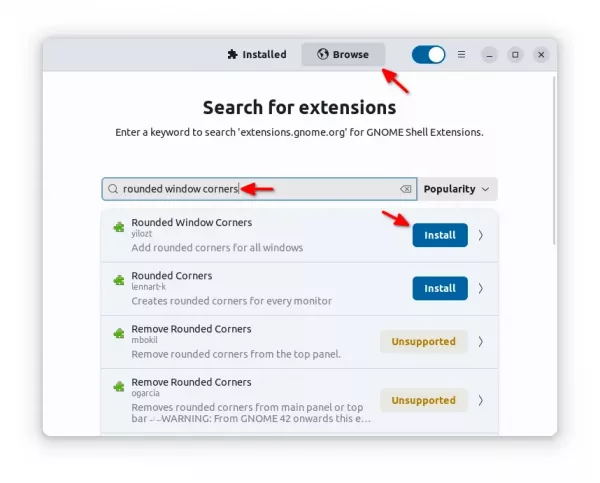 After installation, you may switch back to "Install" tab in the tool, and click on gear icon to open the settings dialog for the extension.
Install the Extension in Fedora 35/36 & other Linux
For Fedora and other Linux with GNOME 40+ desktop, simply go to the link button below in your web browser: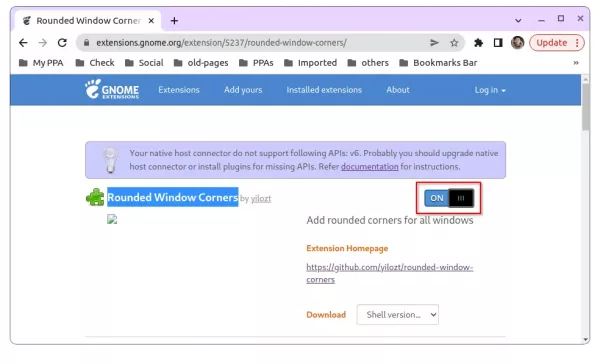 If you don't see the ON/OFF switch, click the link in that page to install browser extension and refresh.