For Ubuntu 22.10 and other Linux with GNOME 43, it's now easy to add Media Control, Notifications, or Volume Mixer to the top-right corner system status menu (aka Quick Settings), or remove useless buttons.
It's 'Quick Settings Tweaker', an extension for the new GNOME desktop. With it, your system menu can be configured to look like:
New items can be enabled or disabled separately and moved to top or bottom. And, it removes the corresponding items from date & time menu, so it will look like:
As well, it allows to remove any button from the system menu that you don't use via ON/OFF toggles. Differently, turn on a toggle will remove the corresponding button, while turn it off to leave it unchanged.
Step 1: Install 'Quick Settings Tweaker'
For Ubuntu 22.10, firstly search for and install 'Extension Manager' tool from Ubuntu Software.
Then, search for and open the tool from 'Activities' overview screen.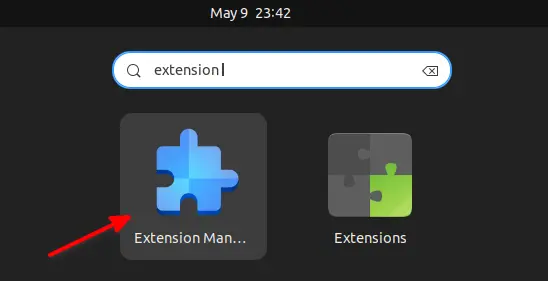 Finally, use Extension Manager to search and install the extension under 'Browse' tab.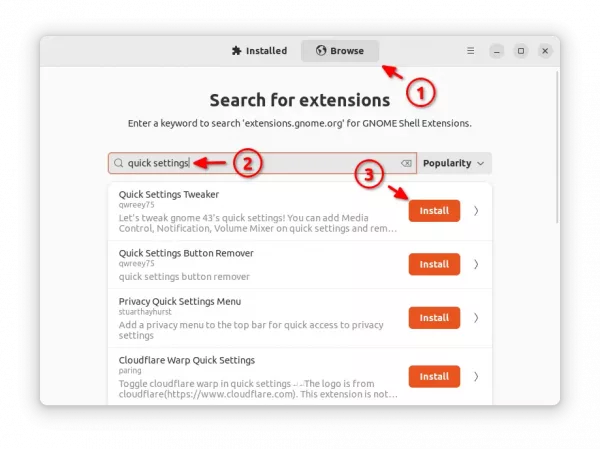 For other Linux with GNOME 43, go to extension website and install via on/off toggle.
Step 2: Configure Your Gnome System Menu
After installation, either switch back 'Installed' tab in Extension Manager, or install and use 'Gnome Extensions' app to open the configuration dialog.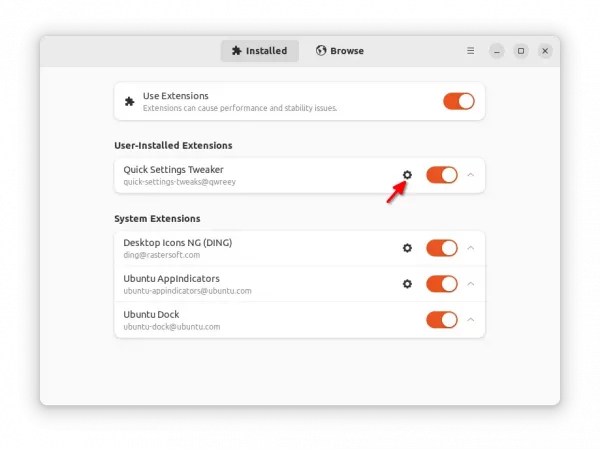 And here are the screenshots of the 'Quick Settings Tweaker' configuration pages: