Want to measure your application launch time in Linux? There's an extension can do the job for GNOME desktop.
Meaning Ubuntu, Fedora workstation, and other Linux with GNOME desktop can easily tell how much time it takes for launching an application, which is useful for benchmark and/or software developing purpose.
With the extension enabled, every time you launching an application, an on-screen display pops up shows the loading time in millisecond. Not only for native .deb/.rpm, but also for Snap and Flatpak applications.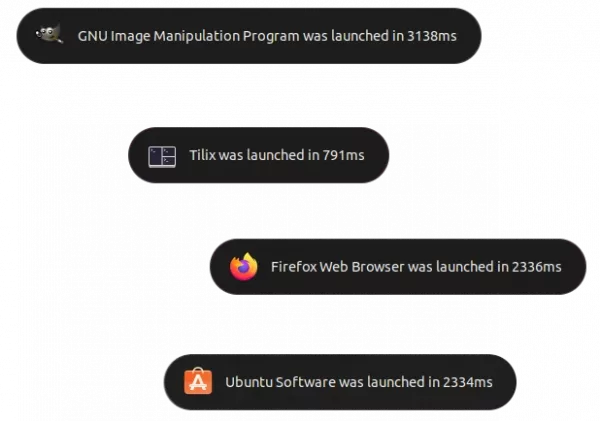 How to Install the App Start Time Measure extension
For Ubuntu 22.04, first search for and install "Extension Manager" from Ubuntu Software.
Then launch "Extension Manager" and use it to search & install 'application start time measure':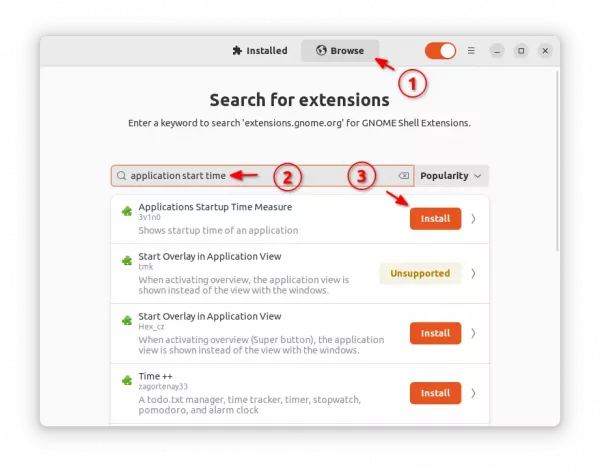 For Ubuntu 20.04, first press Ctrl+Alt+T on keyboard to open terminal. When it opens, run command to install the agent package:
sudo apt install chrome-gnome-shell

Then, go to extension page in the link below and use ON/OFF switch to install it:
Install the browser extension if prompted via link in that page and refresh if you don't see the ON/OFF switch.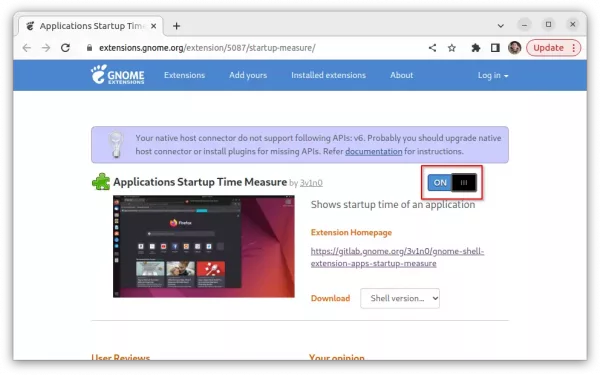 After installing the extension, it should be enable automatically (verify via 'Gnome Extensions' or 'Extension Manager'). You can then launch something and see the magic!