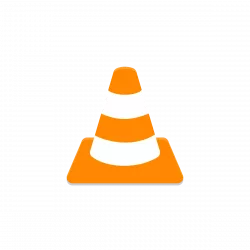 The classic VLC media player got a new release after more than half a year of development. Here's the changes and how to install guide.
VLC 3.0.18 is probably the last release of the 3.0.x series, as VLC 4.0 is under developing now. It features:
Support RISC-V CPU architecture
Add support DVBSub subtitle in MKV video.
Y16 chroma support
Improve SMBv1/SMBv2 behavior and FTP compatibility.
Fix AVI muxing for Windows Media Player compatibility
Fix seeking speed on macOS
Various other fixes and improvements.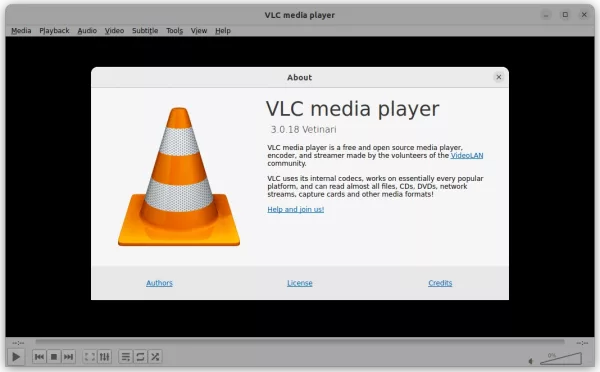 How to Install VLC 3.0.18 in Ubuntu:
Option 1: Official Snap package
Though it's not announced at the moment of writing, the official Snap package has been made into Ubuntu Software for Ubuntu 20.04 and higher users. Which however is an universal package format that runs in sandbox.
Option 2: Third-party PPA
For those prefer the native .deb package format, there's an unofficial PPA contains the package for Ubuntu 22.04 and Ubuntu 20.04.
1. First, press Ctrl+Alt+T on keyboard to open terminal. When it opens, run command to add the PPA:
sudo add-apt-repository ppa:ubuntuhandbook1/vlc
Type user password (no asterisk feedback) when it asks and hit Enter to continue.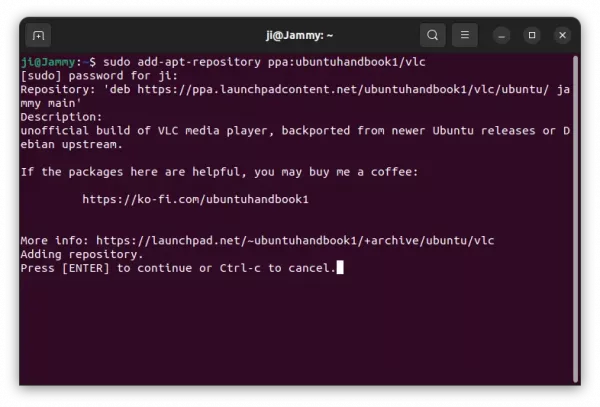 2. Old Ubuntu and Linux Mint user need to refresh the package cache by running the command below:
sudo apt update
3. Finally, install or update VLC package via:
sudo apt install vlc
Uninstall VLC 3.0.18
For the official snap package, you can simply click uninstall button in Ubuntu Software.
For the PPA package, it's HIGHLY recommended to purge the PPA which also downgrade all installed libraries, so to avoid dependency issue. To do so, run the commands below one by one:
sudo apt install ppa-purge
sudo ppa-purge ppa:ubuntuhandbook1/vlc
After purging the PPAs, clean up useless libraries via command:
sudo apt remove --autoremove vlc-data vlc-bin
That's all. Enjoy!