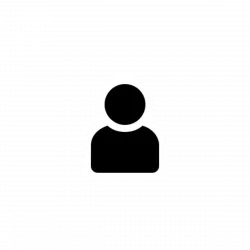 Want to display your username in the top panel? It's easy to do this job in Ubuntu, Fedora Workstation and other Linux with GNOME Desktop via an extension.
After following this tutorial, you'll see your username appear in the far right corner in top panel, just like the screenshot below shows you: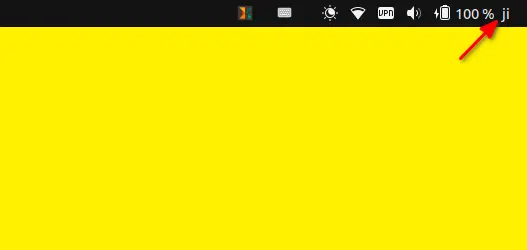 1. First, open Ubuntu Software, search for and install Extension Manager app.
2. Then, press Super (Windows Logo) key on keyboard to open the overview screen. Search for and launch Extension Manager.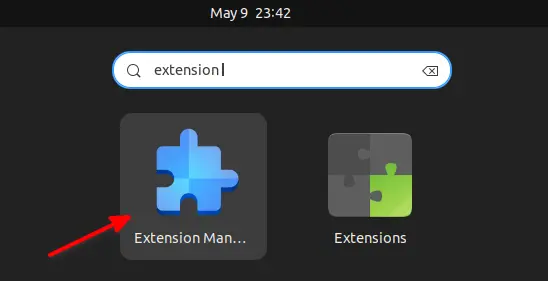 3. When the tool opens, navigate to 'Browse' tab. Finally, search for and click install "Add Username to Top Panel" extension.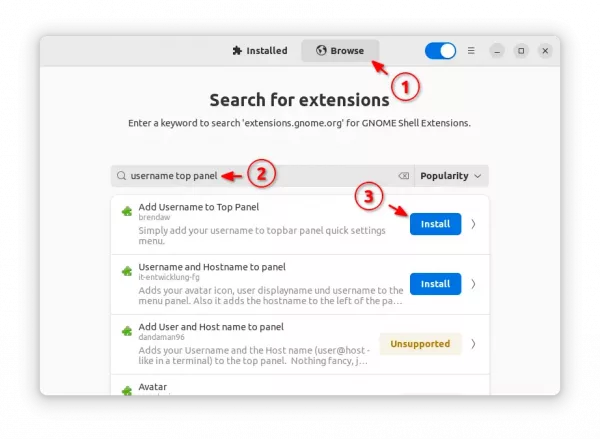 After installation, your username should appear immediately on top panel. To remove it, go back "Installed" tab, then either turn off or remove the extension.
For other Linux, e.g., Fedora Workstation, Arch, Debian, RockyLinux with GNOME, go to this page in web browser and use the ON/OFF switch to install it.