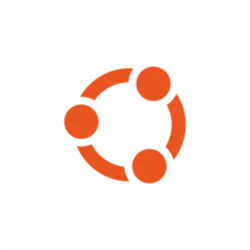 The Ubuntu Team announced the Ubuntu 23.04 yesterday!
Ubuntu 23.04, code-name "Lunar Lobster", is a short term release with 9-month support until January 2024.
The release is powered by the latest Linux Kernel 6.2. The Ubuntu Kernel supports for building and running external kernel modules using Rust programming language.
The desktop edition features GNOME 44, with following changes:
"background apps" section (only for flatpak apps) in top-right system menu.
QR code support when enabling Wi-Fi hotspot.
Wireguard VPN support in Network settings.
Redesigned 'Mouse & touchpad', 'Accessibility' settings page.
Icon view support in native file chooser.
Bigger avatar icon and bold username in login/lock screen.
Save image link and paste into new file in Nautilus.
The release also introduced new installer. It's a flutter app that has a fast response and modern look and feel. The old installer is still available in case of issues with the new installer.
Other changes in Ubuntu 23.04 include:
Support for Intel Arc graphics DG2/Alchemist
New Intel TDX guest driver
Support for Sony DualShock 4 gamepads
OpenJDK v17, .NET 7, Python 3.11, go language 1.20, Rust 1.67, Ruby 3.1.
New default fonts.
LibreOffice is now available on RISC-V
Support for enterprise proxy, app confinement and network shares
See here for more details.
Get Ubuntu 23.04
The iso images for Desktop, Server and Network install are available for download at the link below:
For cloud, loT, and other images, go to the official download page.
Ubuntu 22.10 users can now upgrade to Ubuntu 23.04. Just install all available updates via "Software Updater", restart if asked, and finally run update-manager -c command to check distribution upgrades.