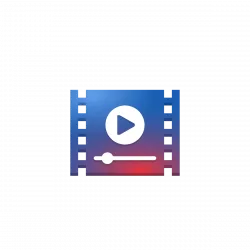 Celluloid, formerly GNOME MPV, released version 0.26 yesterday.
Celluloid is a free open-source video player uses mpv as backend, and is default in Linux Mint 21 Cinnamon. Since v0.24, it's been ported to GTK4 and Libadwaita that looks native in modern GNOME desktop environment.
In the new 0.26 release, the 'About' and 'Preferences' dialog are also ported to LibAdwaita to follow GNOME's step. Which, is adaptive to fit different screen sizes.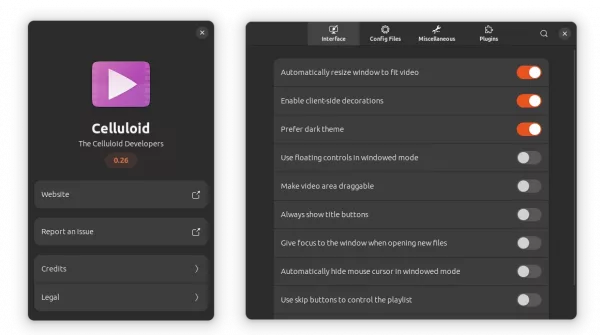 The 'Toggle Playlist' option has been removed from the '≡' menu. Instead, it added a new button in bottom right to show/hide the playlist. Though, it has wrong tooltip shows 'Toggle Fullscreen'.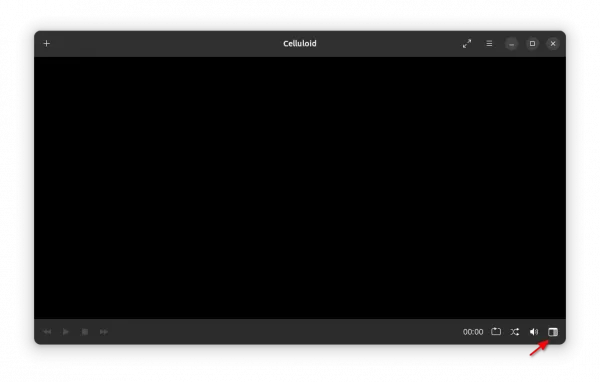 Other changes in Celluloid 0.26 include:
Remove media keys support, since it already uses MPRIS.
Remove support for X11 window embedding, since it doesn't work with GTK4.
Fix header bar auto-hiding even when a menu is open.
Mark "Extra mpv options" for translation
Remove --mpv-options
Remove 'vo' from the list of default options.
Take screenshots in .PNG file format instead of the previous .jpg.
Remove the old GSettings schema file (io.github.GnomeMpv.gschema.xml).
Export the Position property
Sync translations from Weblate
How to install Celluloid 0.26 in Ubuntu
The video player has an official Ubuntu PPA. Due to updated LibAdwaita library requirement, the new 0.26 release is available in the PPA for Ubuntu 23.04 and Ubuntu 23.10. While 22.04 stuck at v0.24.
1. Firstly, press Ctrl + Alt + T on keyboard to open terminal. When it opens, run the command below to add the official PPA:
sudo add-apt-repository ppa:xuzhen666/gnome-mpv
Type user password (no asterisk feedback) when it asks and hit Enter to continue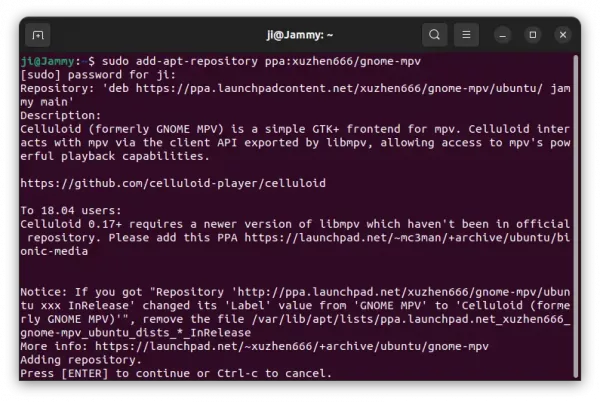 2. Then either use "Software Updater" (or Update Manager) to update the player if stock version was installed.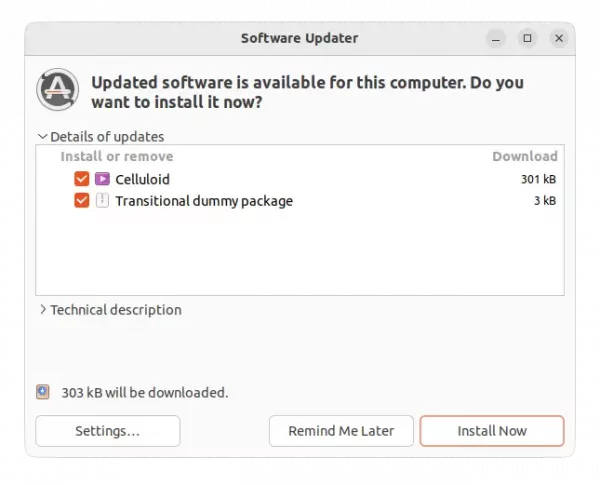 Or, run the command below to install/upgrade the app:
sudo apt update && sudo apt install celluloid
For Ubuntu 20.04 and Ubuntu 22.04 users who want to try the latest 0.26 release, just search for and install the Snap package from Ubuntu Software. Though, it runs in sandbox.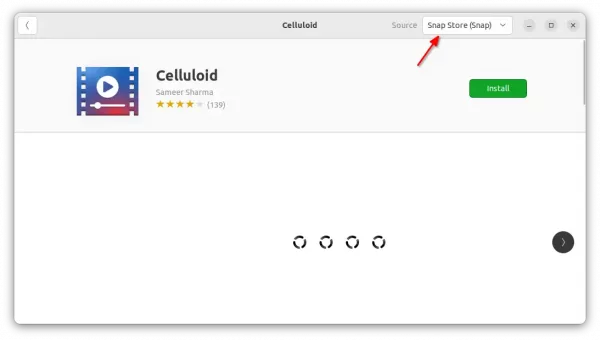 Uninstall:
To uninstall the celluloid video player, just run the command below in terminal:
sudo apt remove --autoremove celluloid
Also remove the Ubuntu PPA by running command:
sudo add-apt-repository --remove ppa:xuzhen666/gnome-mpv
For the snap package, uninstall it either via Ubuntu Software or by running command:
snap remove celluloid