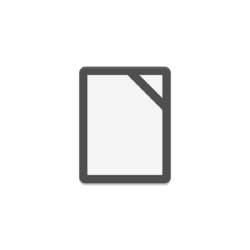 For best integration, the LibreOffice PPA is finally updated with the LibreOffice 7.6.x packages for Ubuntu.
LibreOffice 7.6 was released almost one months ago. It features document themes support, zoom gestures in the main view, new "Page Number Wizard" dialog for Writer, new compact layout for pivot tables in Calc, and various other changes. See release note for details.
LibreOffice provides official packages through Flatpak in Flathub.org, Snap in Ubuntu Software. However, both run in sandbox. It also provides official .deb packages, which are however build against a very old baseline for maximum compatibility.
For those hate the office suite run in sandbox, the LibreOffice PPA maintained by Ubuntu members is the best choice. Though, it always has quite a few or even weeks delay for the new major release packages. And, LibreOffice 7.6 is finally available via the PPA, after almost 4 weeks by releasing the first point 7.6.1 version.
Install LibreOffice 7.6 (7.6.1 so far) in Ubuntu via PPA
1. First, press Ctrl+Alt+T on keyboard to open a terminal window. When terminal opens, run command to add the PPA:
sudo add-apt-repository ppa:libreoffice/ppa
Type user password (no asterisk feedback) when it asks and hit Enter to continue. NOTE: the new release is available for Ubuntu 22.04, Ubuntu 23.04, Ubuntu 23.10, and derivatives at the moment.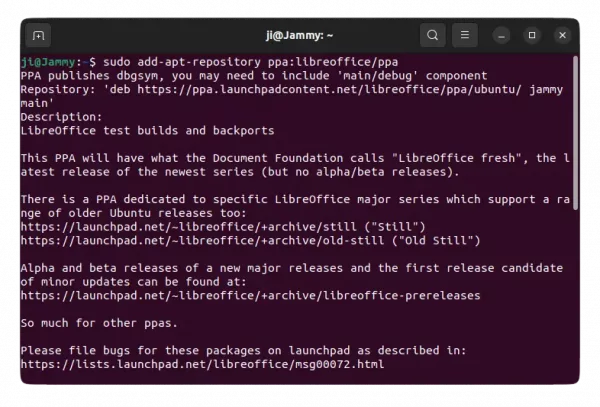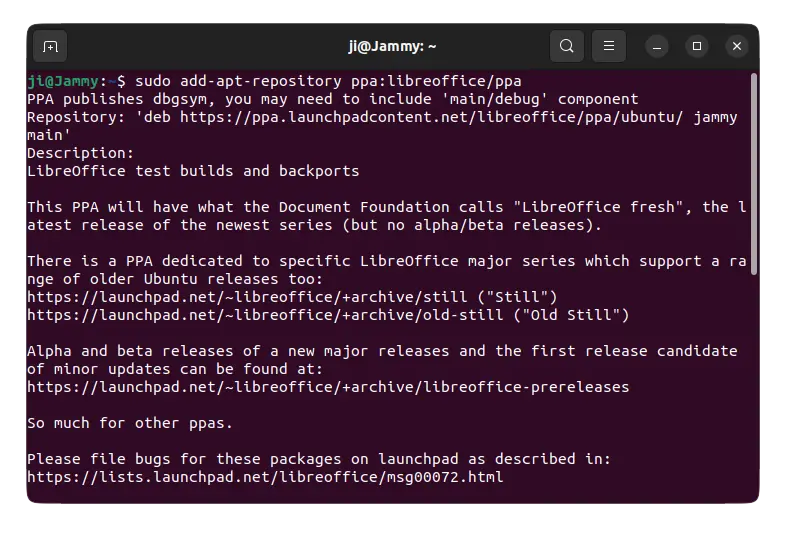 2. After adding the PPA, just search for and launch "Software Updater" (or Update Manager), then update the packages from the pre-installed office suite.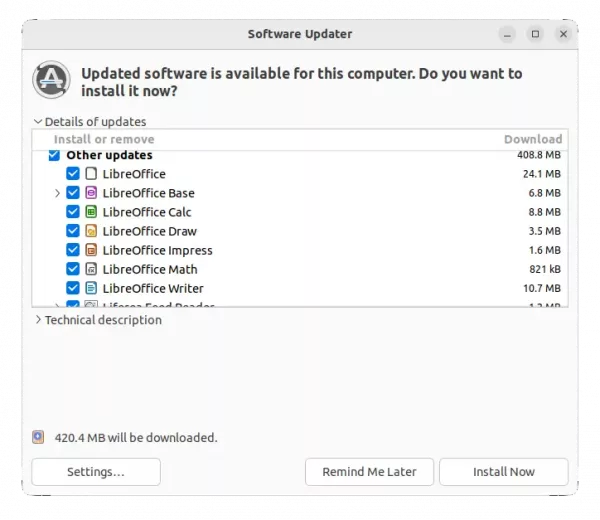 Or, run the command below in terminal instead:
sudo apt install libreoffice
Linux Mint needs to run sudo apt update first to update package index first.
Uninstall/Restore
To uninstall the packages, just purge the PPA, which will also downgrade LibreOffice to the original pre-installed versions depend on your Ubuntu edition.
To do so, open terminal (Ctrl+Alt+T) and run commands:
install PPA purge tool:

sudo apt install ppa-purge

purge LibreOffice PPA:

sudo ppa-purge ppa:libreoffice/ppa