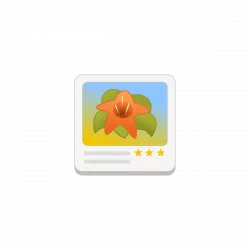 This simple tutorial shows what's new in gThumb 3.12.4, and how to install it in all current Ubuntu releases.
gThumb image viewer and organizer has rolled out version 3.12.3 and 3.12.4 recently, while Ubuntu still has v3.12.2 in system repositories.
The new releases introduced some new features as well as various bug-fixes. According to the NEWS file, gThumb now supports transparency for Tiff and TGA files, has a new internal video thumbnailer (/usr/libexec/gthumb/video-thumbnailer), though as a beginner I didn't figure out how to use it.
For better user experience, the image viewer now has zoom gesture support; Zoom slider can zoom in/out in range of 5% and 1000%; Crop tool has new 1.91:1 predefined ratio; And, there are other changes include:
Open the image from clipboard with Ctrl+Shift+V.
Sort folders by modification time.
Ability to copy the current frame to the clipboard with Ctrl+Shift+C.
Drag'n'Drop allow to copy pressing Shift.
Image tools allow to use Return to apply the changes.
Ability to specify the current time
Make keypad keys equivalent to the non-keypad counterpart.
Reduce memory usage by keeping in memory only the visible thumbnails.
How to Install gThumb 3.12.4 in Ubuntu:
1. Add the Ubuntu PPA.
The PPA so far provides packages for Ubuntu 20.04, Ubuntu 22.04, Ubuntu 23.04, and Ubuntu 23.10.
Firstly open terminal either from start menu or by pressing Ctrl+Alt+T on keyboard. When it opens, paste the command below into terminal and hit run:
sudo add-apt-repository ppa:ubuntuhandbook1/apps
Type user password (no asterisk feedback) when it asks for sudo authentication, then hit Enter to continue.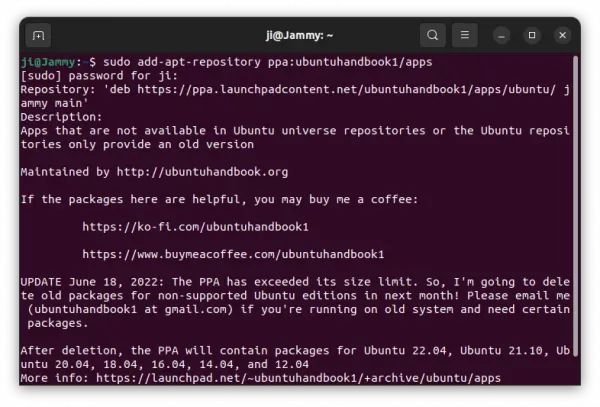 2. Update system package cache.
Adding PPA will automatically refresh the package cache in Ubuntu 20.04 and higher. However old versions and some Ubuntu based systems does not. To do it manually, simply run command in terminal:
sudo apt update
3. Install / Upgrade gThumb.
Finally, either run the apt install command in a terminal window to install the image viewer:
sudo apt install gthumb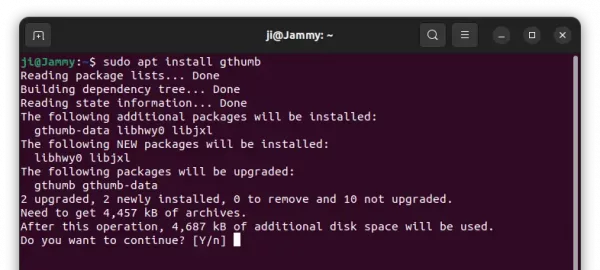 Or use the Software Updater (Update Manager) utility to receive package updates. Un-check other packages from the PPA if you don't want them.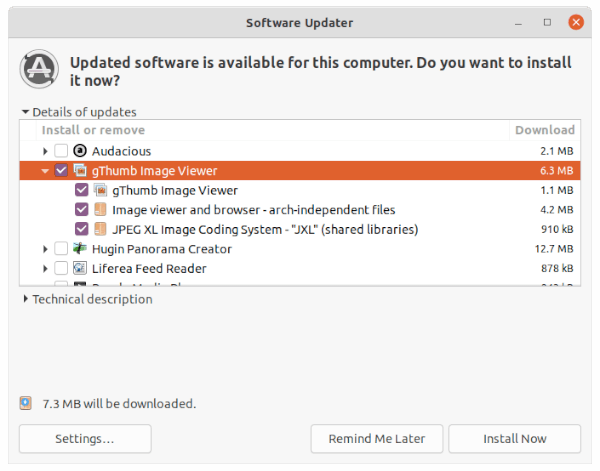 Uninstall / Restore gThumb:
You can restore to the stock version of the image viewer and organizer by purging the PPA repository. To do so, simply run command:
sudo apt install ppa-purge && sudo ppa-purge ppa:ubuntuhandbook1/apps
To remove the gThumb package, simply run command:
sudo apt remove --autoremove gthumb gthumb-data
You may also keep the gThumb package but remove the Ubuntu PPA, since it contains many other software packages that you don't prefer. To do so, either run command in terminal:
sudo add-apt-repository --remove ppa:ubuntuhandbook1/apps
Or remove the repository line under 'Other Software' tab via Software & Updates utility.