SyncDrive is a Google Drive Client for Ubuntu based system developed by David Tavares, the developer of the Pear OS Linux. SyncDrive creates a folder on your system and files on this folder are available on all your devices with Google Drive. It is based on the wonderful work of the team of Grive.
Features:
SyncDrive syncs your files stored on your Google Drive on your Ubuntu / Linux Mint with ease.
Automatic synchronization of your files
SyncDrive folder on your home directory
Keep an eye on your storage easily.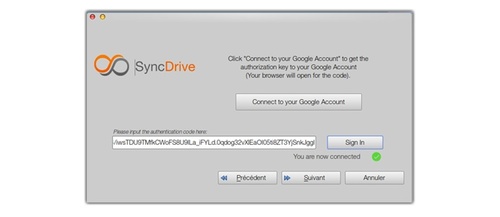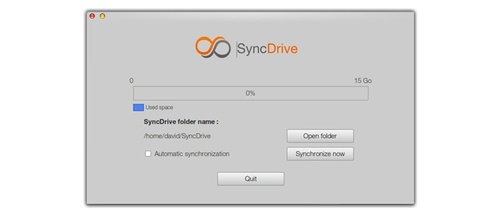 Install SyncDrive:
Before installing SyncDrive, press Ctrl+Alt+T on your keyboard to open terminal. When it opens, run below commands one by one to add the dependencies ppa. Supports Ubuntu 13.10, Ubuntu 13.04, Ubuntu 12.10, Ubuntu 12.04, Ubuntu 10.04 and their derivatives such as Linux Mint and Elementary OS.
sudo add-apt-repository ppa:nemh/gambas3

sudo apt-get update
Then download SyncDrive 0.2 32-bit | 64-bit. Or go to its official download page.
Once downloaded, install it via:
sudo dpkg -i ~/Downloads/syncdrive*.deb; sudo apt-get -f install
SyncDrive Homepage: syncdrive.fr