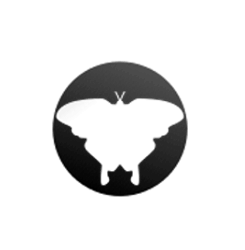 Qmmp, an Qt based and winamp or xmms like audio player, has reached the 1.1.10 (and 0.10.10 for Qt4) release last night.
Changes in Qmmp 1.1.10 & 0.10.10 include:
added feature to download playlist from https
increased DirectSound buffer size
decreased waiting time in the WASAPI plugin
improved plugin list in the settings dialog
fixed regression in the 'jump to track' dialog
fixed possible segmentation fault
fixed seeking in the ffmpeg plugin
fixed null pointer dereference in the mpeg plugin
fixed gcc warnings
fixed dithering settings
fixed 24 bits support in the WASAPI plugin
fixed segmentation fault on Ogg FLAC streams
fixed XPM skins support
fixed Qt 5.9 support in the global hotkey plugin (1.1.10 only)
updated translations.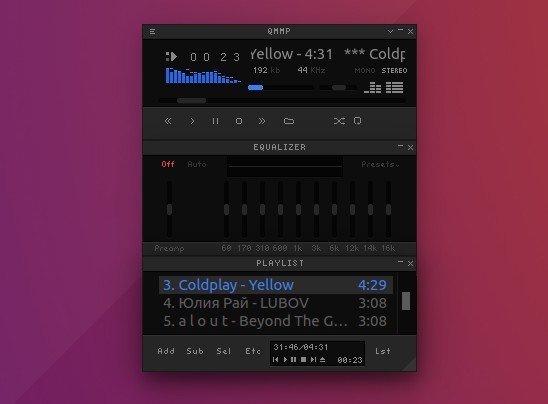 How to Install Qmmp 1.1.10 (or 0.10.10) in Ubuntu:
Qmmp has an PPA repository that offers the latest packages for Ubuntu 12.04, Ubuntu 14.04, Ubuntu 16.04, Ubuntu 17.04, and their derivatives.
1. Open terminal via Ctrl+Alt+T or from app launcher, and then run command to add the PPA:
sudo add-apt-repository ppa:forkotov02/ppa

2. Then update and install Qmmp and its plugins:
sudo apt-get update

sudo apt-get install qmmp qmmp-plugin-pack
The commands install Qmmp 1.1.10 (Qt5 version) in Ubuntu 16.04 & higher, and Qmmp 0.10.10 (Qt4 version) in Ubuntu 14.04 & Ubuntu 12.04.
For Ubuntu 16.04 and higher users who want to install Qmmp 0.10.10 (Qt4 version), run following commands instead:
sudo apt-get update 

sudo apt-get install qmmp-qt4 qmmp-plugin-pack-qt4
Uninstall:
You can manage the PPA repository via Software & Updates utility, under Other Software tab.
To remove Qmmp music player, either use your system package manager or run command:
sudo apt-get remove --autoremove qmmp qmmp-plugin-pack