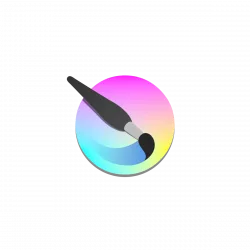 For users of Krita digital painting software, there's a bad news that the Krita Lime PPA is abandoned. The repository page is even removed!
Krita Lime PPA was the 'official' (definitely not, but maintained by volunteer) package source in Krita's website until the app switching to AppImage. It maintained the most recent packages for Ubuntu users who are sticking to the native .deb package.
The PPA recently announced the deprecation note: "The Krita Lime PPA has been deprecated. Please use official AppImage packages from the official Krita site instead", and completely removed the PPA page.
How to Remove Krita Lime PPA:
If you still have the PPA in your system, you may remove it either by using "Software & Updates" utility under "Other Software" tab.
Or, press Ctrl+Alt+T on keyboard to open terminal, and run command:
sudo add-apt-repository --remove ppa:kritalime/ppa
In case the previous methods do not work, you can manually remove the source and key files by running command in terminal:
sudo rm /etc/apt/sources.list.d var MailPoetForm = {"ajax_url":"https:\/\/ubuntuhandbook.org\/wp-admin\/admin-ajax.php","is_rtl":""};