When you're running your laptop on battery, Ubuntu dims the screen after a few seconds of inactivity. It annoying and here's how to increase the timeout.
Objectives:
Increase Ubuntu screen dimming timeout on your laptop
Enjoy!
To get started, open dconf Editor from the dash search results.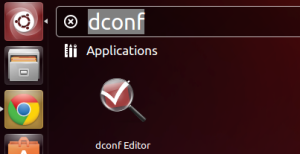 In next window, navigate to org -> gnome -> settings-daemon -> plugins -> power. You'll find the key which says "idle-dim-time", change its value to what you want.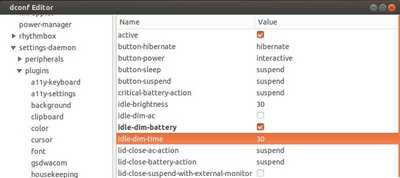 Enjoy!