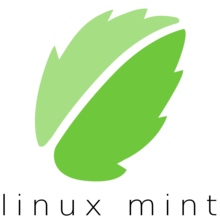 Cinnamon Desktop 2.0 has been announced today. It will be featured in Linux Mint 16 "Petra" planned for the end of November and will then be backported to LMDE and Linux Mint 13 LTS.
What's New in Cinnamon 2.0:
Cinnamon features a lot of bug fixes but also brand new features and many improvements:
Windows can now be tiled to corners and resized:

tiled windows no longer need to occupy half of the screen, they do so by default when tiled but you can now resize them.
in addition to the Left, Right, Top and Bottom edge of the screen, you can now also tile into the 4 corners of the screen.
when you drag a window near a tiling zone Cinnamon shows that zone to you. This is called the HUD

Edge-Snapping:

Inspired by the Snap functionality of Xbox One, it is similar to Edge-Tiling but with one key difference: Maximized windows do not cover snapped windows.

To snap a window in Cinnamon 2.0, drag it with the mouse towards an edge or a corner while pressing the "Control" key.

Cinnamon is now able to play sounds when you perform common events such as closing windows, switching workspaces etc…
Added 'Users & Groups' utility for system administrators
improved MIME handling in Nemo
System tray support for file operations
Nemo looks better and acts faster than before.
Better compatibility and portability in Linux Mint 13/15, Fedora 19.
See the official annoucement for more details.
Install / Upgrade Cinnamon 2.0 in Ubuntu & Linux Mint:
IMPORTANT NOTE: Cinnamon 2.0 Corrupts Unity on Ubuntu 13.10. Don't install it if you want to keep Unity Desktop.
As the developer said, the unofficial Mint backports for Cinnamon 2.0 is ready (Cinnamon stable PPA) in coming days for Ubuntu 13.10 Saucy, Ubuntu 13.04 Raring, Ubuntu 12.04 Precise, Ubuntu 12.10 Quantal and Linux Mint 13, 14, 15.
When it's ready, press Ctrl+Alt+T on your keyboard to open terminal. Run below commands one by one to upgrade:
sudo add-apt-repository ppa:gwendal-lebihan-dev/cinnamon-stable

sudo apt-get update

sudo apt-get dist-upgrade
Or run sudo apt-get install cinnamon to install the DE.