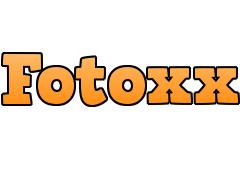 Fotoxx, the free and open source photo editing software recently released version 13.12 with UI revision for faster workflow when processing multiple photos.
Full changes in Fotoxx 13.12:
The user interface was revised for faster workflow when processing multiple photos:
An edit function can be started without closing a prior active edit function. The prior edit becomes the new base and an undo/redo position is added automatically.
You can step through a series of images with an open edit function. Apply the function to an image or pass over by pressing the [next] button.
Brightness and color functions can recall prior settings for faster application to other photos made under the same lighting conditions.
Other changes:
RAW files are now edited like other image files. Auto-copy to 

TIFF

–

16

 is no longer done. Edit as usual and save in the desired format (

TIFF/PNG/JPEG

, 

8/16 

bit color).
Add Text: new option: retrieve and edit metadata caption/comments.
Captions: new option: show metadata caption/comments above each image.
Move Collections is more flexible: any pathname segment can be replaced.
Some intermediate files now use ramdisk for a small performance gain.
Mashup: move layout images in 1-pixel steps with the keyboard arrow keys.
Mashup: internal speedups, especially when painting transparency.
New Slide Show transition type: double doors open from the middle.
Log file output was made always current, like a terminal session.
Bug Fixes:
Unsaved edits were lost if the [next] button was used beyond the last image file.
Curve nodes were lost when reloading saved complex edit curves.
Mashup: fix erratic overlay image corner drag behavior.
Install Fotoxx in Ubuntu:
The GetDeb repository contains the latest release for Ubuntu 13.10, Ubuntu 12.04 and their derivatives. To add the repository, run commands below in terminal one by one (Ctrl+Alt+T):
wget http://archive.getdeb.net/install_deb/getdeb-repository_0.1-1~getdeb1_all.deb

sudo dpkg -i getdeb-repository_0.1-1~getdeb1_all.deb
For Linux Mint there's an option under "Software Sources -> Additional repositories" to enable Getdeb.
After that, install Fotoxx from Ubuntu Software Center after checking for updates. Or run commands below instead:
sudo apt-get update; sudo apt-get install fotoxx