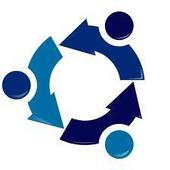 The developer of Touchpad indicator recently announced a new tool: Nautilus-Image-Tools. It's an Nautilus extension allows to quickly manipulate your pictures through context menu.
The extension currently includes following functions:
black and white
blur
border, add white border
contour
convert to other file format,
enhance
flip
greyscale
negative
resize
rotate
shadow
vintage
watermark
Here are some screenshots:
Install Nautilus Image tool extension:
Press Ctrl+Alt+T on keyboard to open terminal. When it opens, run commands below to install it from developer's ppa. Supports Ubuntu 13.10, Ubuntu 13.04, Ubuntu 12.10 and Ubuntu 12.04.
sudo add-apt-repository ppa:atareao/nautilus-extensions

sudo apt-get update

sudo apt-get install nautilus-image-tools

nautilus -q
NOTE that this extension is still in development stage. It sometimes freeze your browser and you need to restart it to fix the problem.
Once installed, right-click on an image file and see: