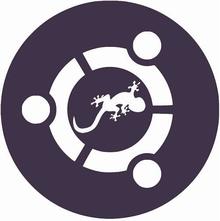 LiVES is a simple, yet powerful video editor and VJ tool. It allows you to combine realtime and rendered effects, streams and multiple video/audio files, and then encode to over 50 formats.
LiVES 2.2.0 was released a few days ago with new features, improvements and bug fixes. This tutorial is going to show you how to install it in Ubuntu 13.10 Saucy or Linux Mint 16 Petra via PPA.
What's New in LiVES 2.2.0:
Add new avformat_decoder.
Optimisations for handling larger clips.
Use threading for pulling frames from video clips.
Much faster loading/saving of layouts in multitrack.
Fix crash in swscale when frame width is not multiple of 4.
Fix crash (regression) setting parameters in multitrack.
Fix breakage in multiple image loading.
Fix opening preview for quick opening clips.
Fix bug in "delete frames" for virtual clips.
Fix audio encoding in "Encode Selection"
Fixes for letterbox mode playback.
Compilation fixes for Debian Sid.
Various improvements to rte window.
Add "randomiser" data processing plugin.
Improvements to colour correction and tvpic effects.
Fix jack transport during playback (regression).
Fix for saving data connection mappings.
Implement multiple inputs per output in the data connector.
Optimised thread locking between audio and video effects threads.
Fix problems with setting defaults for colour values.
Decoder plugin fixes for ffmpeg 2.2 (needs further testing).
Preserve clip comments and renamed clip names between restarts (bugfix).
Small fixes for rfx_builder window.
Minor GUI improvements.
Add initial translation to Piemontese. (Simon Uslengh).
Updated translations to UK English, German, Russian and Ukranian.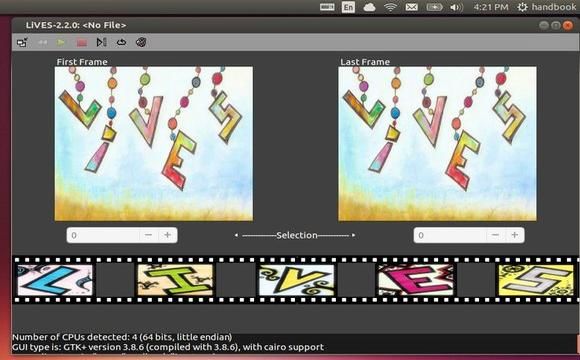 Install LiVES:
For Ubuntu 13.10 and its derivatives, run commands below one by one in terminal (Ctrl+Alt+T) to install it from PPA:
sudo add-apt-repository -y ppa:n-muench/vlc

sudo apt-get update

sudo apt-get install lives
For other Ubuntu releases, you may install the old versions from Ubuntu Software Center.
Source code is available in LiVES project homepage.