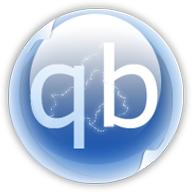 The free and open source bittorrent client qBittorrent 3.1.5 has been release a few hours ago. Let's see what's new and how to install or upgrade to new version in Ubuntu 13.10, Ubuntu 13.04, Ubuntu 12.10, Ubuntu 12.04, Linux Mint and their derivatives.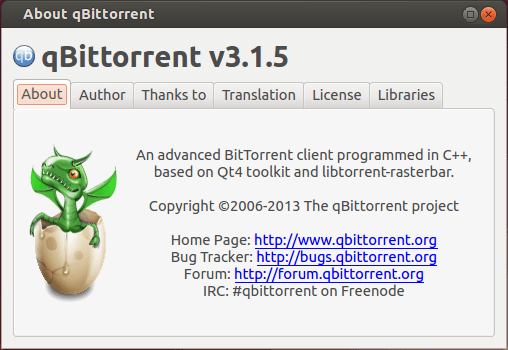 qBittorrent 3.1.5 Mainly Fixed below bugs:
Fix compilation with Qt 4.7. Closes #1215.
Third attempt at fixing saving settings on OS shutdown.
Preview now correctly uses the selected file.
Allow to resize the columns in Add New Torrent dialog.
Ensure that at least one column in the tranferlist is always visible.
Ensure that the options window will always be placed onscreen.
Delete temporary files after they aren't needed.
Correctly detect libtorrent version.
Various code cppcheck fixes
Remove isohunt search engine and update thepiratebay url
Fix rss settings corruption when checking regexp and going to other rule.
Don't count paused torrents for the autoshutdown.
LINUX: Fix notifications with xfce4-notifyd.
OSX: Added basic retina support. Closes #1251. (Sébastien Lavoie)
OTHER: Sync translations from Transifex.
Install qBittorrent 3.1.5 in Ubuntu:
Press Ctrl+Alt+T on keyboard to open terminal. When it open, run below commands one by one will install qBittorrent from its official PPA repository:
sudo add-apt-repository ppa:qbittorrent-team/qbittorrent-stable

sudo apt-get update

sudo apt-get install qbittorrent
If you don't like the PPAs, download & install the .deb packages from launchpad page