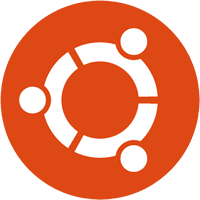 Want to remove the white dots and set your log-in screen background image different to your desktop wallpaper? Well, this simple tutorial will show you how.
Below steps will give lightdm user access to the X-Server and open dconf-Editor to change the settings of Unity Greeter.
1. Press Ctrl+Alt+T on keyboard to open the terminal. When it opens, run the command below to install dconf-editor:
sudo apt-get install dconf-editor
2. Run command to get the root user privilege:
sudo -i
3. Allow user lightdm to create a connection to the X server:
xhost +SI:localuser:lightdm
4. Switch to user lightdm in this terminal window.
su lightdm -s /bin/bash
5. Now you can start the dconf-editor via this user by running:
dconf-editor
When the tool opens, navigate to com –> canonical –> unity-greeter. Then change the background value to your custom image and disable both draw-grid and draw-user-backgrounds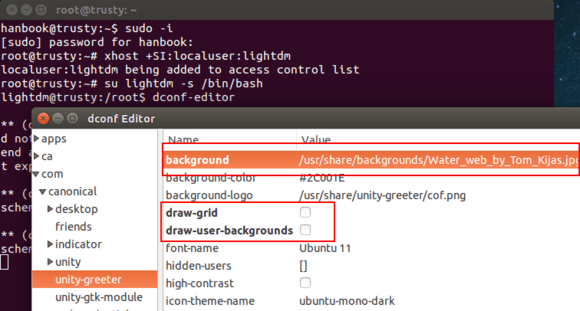 After all, restart your computer and enjoy!
UPDATE: To revert the settings, re-do previous steps and click "Set to Default" after highlighting the key values in step 5.
For those who get blank screen issue, switch to command console (Ctrl+Alt+F1 ~ F6), re-do step 2, 3, 4, and finally reset the changes via:
dconf reset -f "/com/canonical/unity-greeter/"