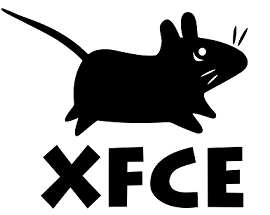 Whisker Menu is an alternate application launcher for Xfce, it gives you a unity/gnome3 style search in xfce4 desktop. As well as that you can browse through all of your installed applications by clicking on the category buttons on the side.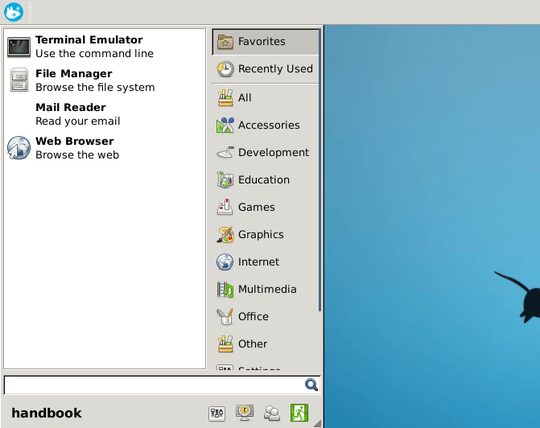 Whisker Menu is the default app launcher in Linux Mint Xfce edition since Mint 15 Olivia. The developer has released version 1.4.0 with new features and various translation updates:
Add option to switch position of categories and launchers
Add waiting for grabs
allows modifier as shortcut
Add padding to username
Add single panel row option
Add about entry to context menu
Load applications immediately
Recognize keypad enter as return for searching
Set menu window type hint to DIALOG
Translation updates: Bulgarian, Catalan, Chinese (Taiwan), Czech, Dutch, French, German, Hebrew, Italian, Japanese, Malay, Norwegian Bokmål, Polish, Portuguese, Russian, Slovak, Spanish, Swedish
Install Whisker Menu 1.4.0 in Ubuntu 14.10 / 14.04:
The binary packages has been built into developer's PPA, available for Ubuntu 14.10, Ubuntu 14.04, Ubuntu 12.04 and their derivatives such as Linux Mint 13 and 17.
Press Ctrl+Alt+T on keyboard to open the terminal. When it opens, paste the command below and run to add the PPA:
sudo add-apt-repository ppa:gottcode/gcppa
After that install it via your package manager after checking for updates. Or run:
sudo apt-get update; sudo apt-get install xfce4-whiskermenu-plugin
If you don't like Ubuntu PPAs, grab the .deb package directly from the launchpad page.
Once installed, add the launcher menu onto panel and move it to the left.