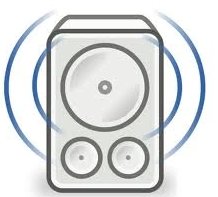 This quick tutorial is going to show you how to install a list of plugins for Ubuntu's default music player Rhythmbox in Ubuntu 14.04 LTS.
The plugins currently include:
rhythmbox-plugin-artdisplay – display art covers as per v2.96 rhythmbox
rhythmbox-plugin-countdown-playlist – Countdown Playlist
rhythmbox-plugin-close-on-hide – really exit rhythmbox when click close button
rhythmbox-plugin-coverart-browser – Browse your cover-art albums in Rhythmbox
rhythmbox-plugin-desktopart – show cover art on desktop
rhythmbox-plugin-equalizer – rhythmbox sound equalizer
rhythmbox-plugin-fileorganizer – Intelligently move files to folders according to track tags
rhythmbox-plugin-fullscreen – This python plugin gives you a stylish full screen window
rhythmbox-plugin-hide – rhythmbox_hide
rhythmbox-plugin-jumptowindow – JumpToWindow
rhythmbox-plugin-llyrics – rhythmbox alternative lyrics plugin
rhythmbox-plugin-looper – Loop part of the song in Rhythmbox.
rhythmbox-plugin-opencontainingfolder – open containing folder
rhythmbox-plugin-parametriceq – parametric equalizer with up to 64 Bands
rhythmbox-plugin-playlist-import-export
rhythmbox-plugin-randomalbumplayer – Random Album Player
rhythmbox-plugin-rating-filters – Rating filters for the library browser.
rhythmbox-plugin-remembertherhythm – Remember the rhythm
All these plugins are developed by fossfreedom and available in his PPA. As some plugins were developed for old Rhythmbox 2.9x, it may or may not work on Ubuntu 14.04 with Rhythmbox 3.0.2.
Press Ctrl+Alt+T on keyboad to open the terminal. When it opens, run the command below to add the plugins PPA:
sudo add-apt-repository ppa:fossfreedom/rhythmbox-plugins
After that, you can install each plugin after checking for updates. Or install all of them by:
sudo apt-get update; sudo apt-get install rhythmbox-plugin-complete
Once installed, open Rhythmbox and go to Tools -> Plugins. Enable plugins you want from the list.