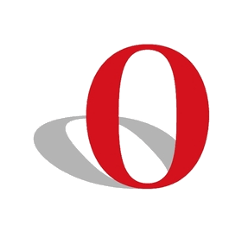 Opera web browser for Linux finally goes stable by releasing the Opera 26 which is based on Chromium 39.
Opera for Linux is 64-bit only. It comes with all the same features as Opera for Windows and Mac, including Speed Dial, the Discover feature, Opera Turbo, bookmarks and bookmark sharing, themes, extensions and more.
An official repository for Debian/Ubuntu based system is available for receiving automatic Opera updates.
For more, see the frequently asked questions about Opera for Linux.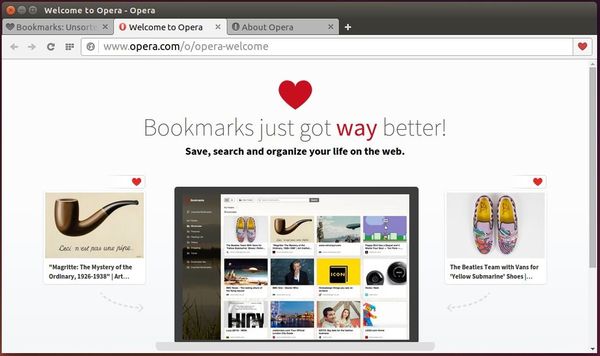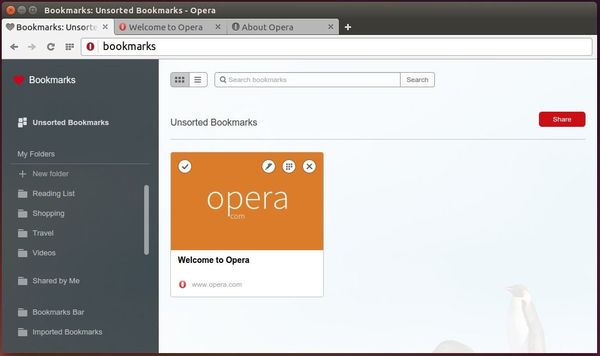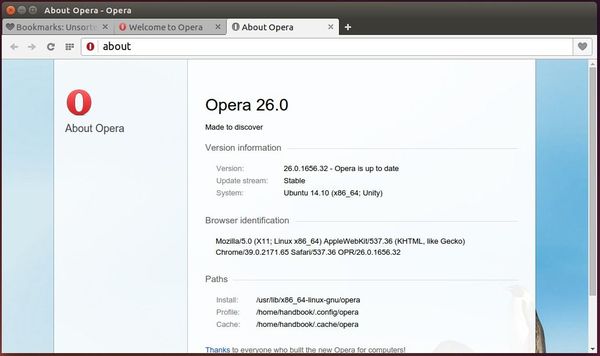 Install Opera 26 in Ubuntu 14.04 and Other Releases:
Just download the .deb package from the link below and click to open with Ubuntu Software Center and finally install the browser:
While the installing process, you'll be prompts to add the Opera Stable repository. To enable flash, just search for and install the package pepperflashplugin-nonfree from Ubuntu Software Center.