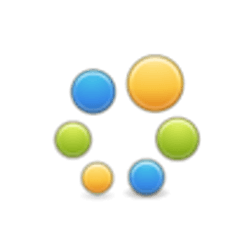 Gnome-Pie, a circular application launcher, has reached version 0.6.x recently with exciting new features and important fixes.
Gnome-Pie is a visual app launcher which opens rings with user defined actions at the pointer. It is inspired by OPie, a World of Warcraft addon.
The project has reached the 0.6.x series with some exciting new features, such as:
support half and quarter pies, allow to select bast pie shape automatically.
allow to define max number of slices per pie.
new theme, new app icon.
new setttings menu layout
Client Side Decorations (Gtk.HeaderBar and Gtk.StackSwitcher) support. Need to start the app via: gnome-pie --stack-switcher or gnome-pie --header-bar
A new Pie group to show all windows of current workspace.
An old bug sometimes makes Gnome-Pie hang up and use 100% CPU has been fixed in the most recent release.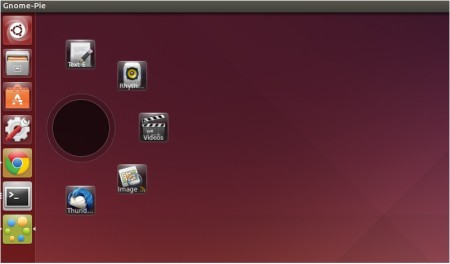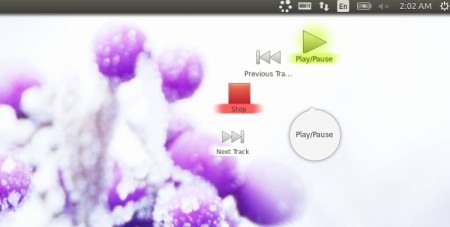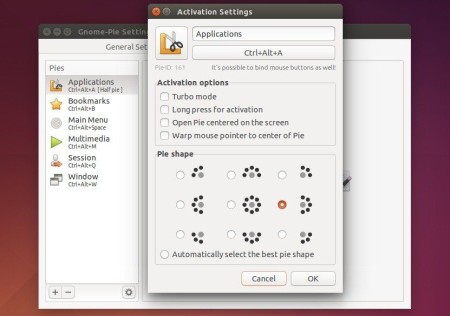 Install or Upgrade Gnome-Pie in Ubuntu:
For Ubuntu 14.04, Ubuntu 14.10, Ubuntu 15.04 and derivatives, the latest packages are available in the developer's PPA.
1. Open terminal from the Dash/Menu (or press Ctrl+Alt+T). When it opens, run command to add the PPA:
sudo add-apt-repository ppa:simonschneegans/testing

2. After adding the PPA, launch Software Updater (or Updater Manager). If you have an previous version installed, Gnome-Pie should be available for upgrade in the list.
3. Or you can directly install the app from Ubuntu Software Center after checking for updates via step 2.