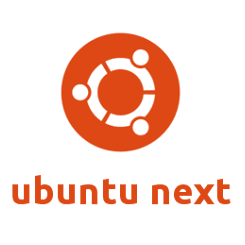 The second alpha of Ubuntu 15.10 Wily Werewolf has been released yesterday afternoon, features images for Kubuntu, Lubuntu, Ubuntu MATE, UbuntuKylin and the Ubuntu Cloud images.
Alpha 2 includes a number of software updates that are ready for wider testing. It's based on Linux Kernel 4.1:
Kubuntu 15.10 Alpha 2: Plasma 5.3 desktop and KDE Applications 15.04.1.
LXQt is still in development, Lubuntu 15.10 Alpha 1 is set to be another bug fix release.
Ubuntu MATE 15.10 Alpha 1 added new wallpapers, Ubuntu MATE Welcome 1.0.1, updated boot splash and Mate Tweak 3.5.0.
For Ubuntu flavor developers and those who want to help in testing, reporting and fixing bugs, download Ubuntu 15.10 Alpha 2:
Kubuntu 15.10: http://cdimage.ubuntu.com/kubuntu/releases/wily/
Lubuntu 15.10: http://cdimage.ubuntu.com/lubuntu/releases/wily/
Ubuntu MATE 15.10: http://cdimage.ubuntu.com/ubuntu-mate/releases/wily/
UbuntuKylin 15.10: http://cdimage.ubuntu.com/ubuntukylin/releases/wily/
Ubuntu Cloud 15.10: http://cloud-images.ubuntu.com/releases/wily/
Ubuntu 15.10 release schedule:
Alpha 1 – June 25th
Alpha 2 – July 30th
Feature Freeze — August 20th
Beta 1 – August 27th
UI Freeze — September 10th
Beta 2 – September 24th
Kernel Freeze — October 15th
Release Candidate – October 15th
Ubuntu 15.10 Final – October 22nd
via: fridge.ubuntu.com