This tutorial shows how to upload your images to Imgur hosting service easily through files' right-click context menu in Elementary OS Freya and share the image link with your friends.
Thanks to Stefan Ric (cybre) who wrote a plugin for Pantheon file browser to make uploading to Imgur easier in Elementary OS.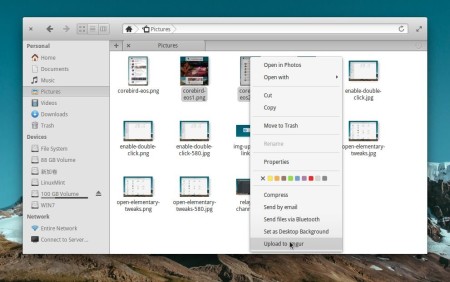 All you need to do is right click on your image file or files and select Upload to Imgur option. After that, system notifications pop up with uploading process: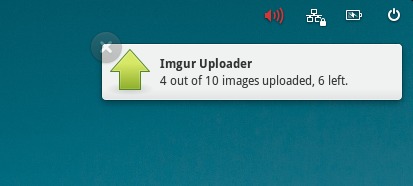 Once done, it prompts that the image link has been copied to your clipboard.

To install Imgur uploader plugin:
Just open terminal from the application launcher and run below commands one by one to install it from developer's PPA:
sudo add-apt-repository ppa:cybre/imgurcontract

sudo apt-get update

sudo apt-get install imgur-contract
For those who don't want to add PPA, download and install the package "imgur-contract_xxx~ubuntu14.04.x_all.deb" for Freya directly from link below: