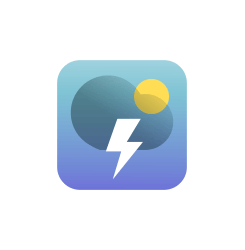 StormCloud, a stylish desktop weather app, now is resurrected! And it's called Cumulus.
Cumulus is forked from Typhoon which is a community version forked from StormCloud 1.1. While Typhoon is not in active development, Daryl Bennett resurrect the weather app with the help of Typhoon developer in their spare time and its Cumulus.
Cumulus so far features:
temperature & wind speed support.
custom background color
adjust opacity
Unity Launch count that shows current temperature.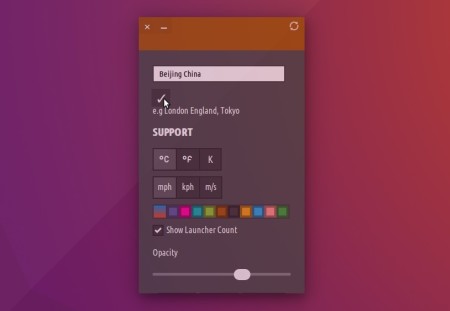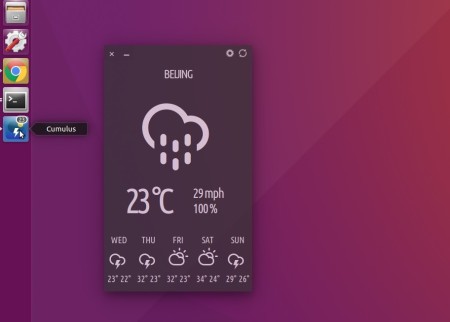 Known Bugs:
There are a few grey clouds spoiling an otherwise bright first run, including some opacity issues on first-run, dead links, broken support pages, and credits panel that credits the old developers.
Cumulus so far does not save location settings.
Download Cumulus:
The 64-bit .deb installer is available in the link below (PPA and snap package may be available in near future):
Download Cumulus Desktop Weather App
Click install the .deb package via Ubuntu Software and launch Cumulus from Unity Dash.
For those who have problem launching the app, try the command below to install gir1.2-webkit-3.0 in terminal (Ctrl+Alt+T):
sudo apt install gir1.2-webkit-3.0
via: OMG!Ubuntu!